Administrator
Staff member
Joined

Mar 27, 2018
Messages

2,132
Age

57
Location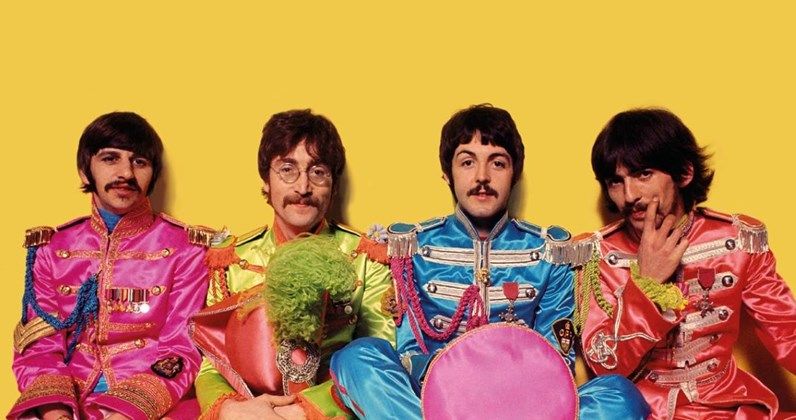 Official Website:
The Beatles
Members:
John Lennon
Paul McCartney
Goerge Harrison
Ringo Star
Albums:
Please Please Me (1963)
With The Beatles (1963)
Introducing...The Beatles (1964)
Meet The Beatles! (1964)
Twist and Shout (1964)
The Beatles' second Album (1964)
The Beatles' Long Tall Sally (1964)
A Hard Days Night (1964)
Something New (1964)
Beatles For Sale (1964)
Beatles 65' (1964)
Beatles VI (1965)
Help! (1965)
Rubber Soul (1965)
Yesterday And Today (1966)
Revolver (1966)
Sgt. Pepper's Lonely Hearts Club Band (1967)
Magical Mystery Tour (1967)
The Beatles (1968)
Yellow Submarine (1969)
Abbey Road (1969)
Let It Be (1970)
The Beatles were an English rock band formed in Liverpool in 1960, becoming one of the most commercially successful and critically acclaimed acts in the history of popular music. The group's best-known lineup consisted of John Lennon (rhythm guitar/vocals), Paul McCartney (bass guitar/vocals), George Harrison (lead guitar/vocals), and Ringo Starr (drums/vocals). Rooted in skiffle and 1950s rock and roll, the group later utilised many genres, ranging from pop ballads to psychedelic rock, often incorporating classical and other elements, in innovative ways. In the early 1960s, their enormous popularity first emerged as "Beatlemania", but as their songwriting grew in sophistication, they came to be perceived by many fans and cultural observers as an embodiment of the ideals shared by the era's sociocultural revolutions.
As a five-piece line-up of Lennon, McCartney and Harrison on guitar and vocals, with Stuart Sutcliffe (bass), and Pete Best (drums), the band built their reputation playing clubs in Liverpool and Hamburg over a three-year period from 1960. Sutcliffe left the group in 1961, and Best was replaced by Starr the following year. They were moulded into a professional act by manager Brian Epstein, and their musical potential was enhanced by the creativity of producer George Martin. They gained popularity in the United Kingdom after their first single, "Love Me Do", became a modest hit in late 1962. They acquired the nickname the "Fab Four" as Beatlemania grew in Britain over the following year, and by early 1964 they had become international stars, leading the "British Invasion" of the United States pop market. The band toured extensively around the world until August 1966, when they performed their final commercial concert. From 1966 they produced what many critics consider to be some of their finest material, including the innovative and widely influential albums Revolver (1966), Sgt. Pepper's Lonely Hearts Club Band (1967), The Beatles (1968), and Abbey Road (1969). After their break-up in 1970, the ex-Beatles each found success in individual musical careers. Lennon was murdered in 1980, and Harrison died of cancer in 2001. McCartney and Starr remain active.
The Beatles are the best-selling band in history, with sales of over one billion units estimated by EMI Records. They have had more number-one albums on the British charts and sold more singles in the UK than any other act. According to the RIAA, as of 2012 they have sold 177 million units in the US, more than any other artist, and in 2008 they topped Billboard magazine's list of the all-time most successful Hot 100 artists. As of 2012, they hold the record for most number-one hits on the Hot 100 chart with 20. They have received 7 Grammy Awards from the American National Academy of Recording Arts and Sciences, an Academy Award for Best Original Song Score and 15 Ivor Novello Awards from the British Academy of Songwriters, Composers and Authors. They were collectively included in Time magazine's compilation of the 20th century's 100 most influential people.
Last edited: