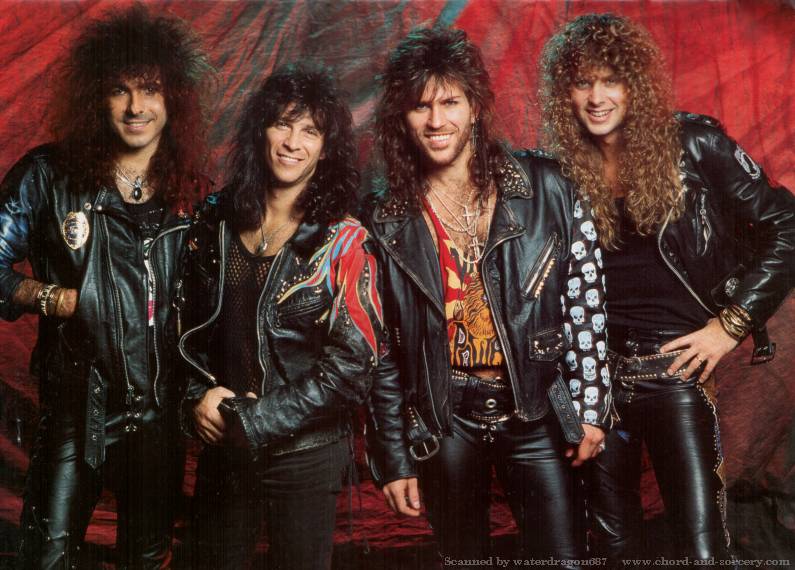 Winger circa 1990 L to R: Paul Taylor, Rod Morgenstein, Kip Winger, Reb Beach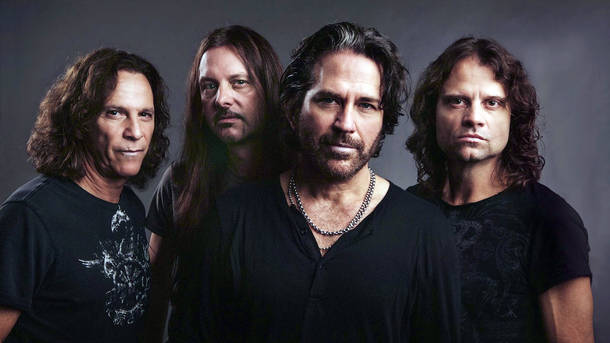 Official Website
Current Members:
Kip Winger
Reb Beach
Rod Morgenstein
Paul Taylor
John Roth
Albums:
(with links to album info & videos)
Anyone that knows me, is probably really sick of my obsession with 80's bands. I'm sorry guys, but I love this stuff!!!
Winger is one of those bands I was introduced to in the late 80's with the song "Headed For a Heartbreak". By the time this song came out, I was already a huge fan of power ballads and this song was added to my monstrous list of favorites. This song, IMHO, is a stand out in the ballad category because of the lush production where you can hear each band member (80's production was the best). Reb Beach is a guitar beast!!!!!! Just in case you haven't heard it or seen the official video (Kip was so good looking back then).......