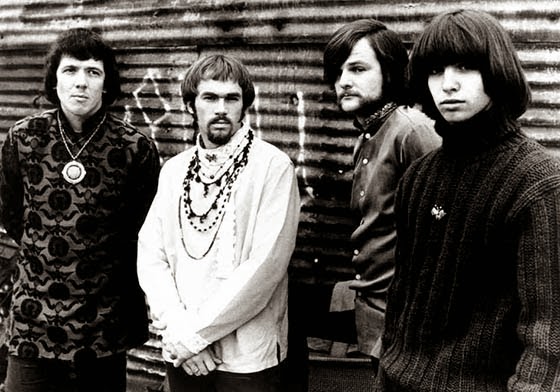 L to R: Doug Ingle, Ron Bushy, Lee Dorman, Erik Brann
​
Official Website
Classic Lineup:
Albums:
(with links to album info & videos)
We all know, and most love, In-A-Gadda-Da-Vida. The epic song, rich in the sound of an organ and deep guitar textures, which basically paved the road for hard rock (and heavy metal).
Iron Butterfly is an American hard rock/rock band that formed around 1966 and did all their early music practice literally in a garage. They soon became a regular act at the famous Whisky A Go Go in California, got a record contract, and released their first album, Heavy, in 1968.
For various reasons, there were quite a few band member changes after that first album was made. Then in the same year that they released Heavy they released the game changing In-A-Gadda-Da-Vida album, which is celebrating its 50th birthday June 2018.