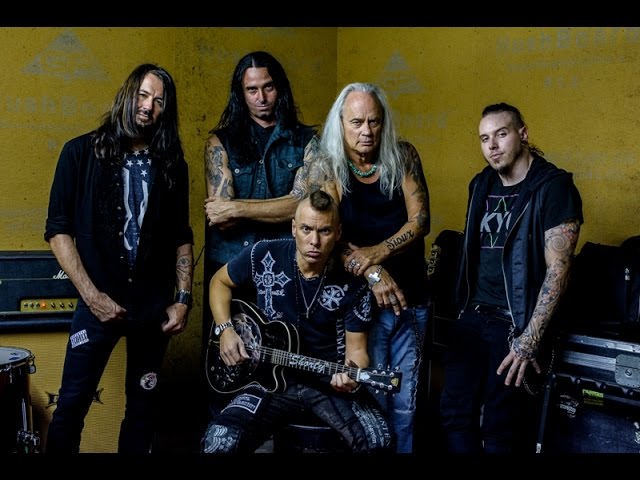 ​
Official Website
Current Members:
Jeff Shields - Lead Vocals (2017-present)
Tim Rossi - guitar, vocals (2012–present)
Matt Anastasi - drums, vocals (2012–present)
Derek DeSantis - Bass, vocals (2017–present)
Seth Lester - guitar, vocals (2017-present)
Albums:
(with links to the albums)
Classic Band Lineup:
Rickey Medlocke

– lead vocals, guitar
Charlie Hargrett – guitar

Greg T. Walker

– bass guitar, keyboards, vocals
Jakson Spires – drums, percussion, vocals
Blackfoot was originally formed in Florida by Rickey Medlocke, Charlie Hargrett, and Greg Walker. A bit later Jakson Spires joined the band, which back then they called themselves Hammer. They ended up moving to New York City in 1970 and changing the band name to Blackfoot hoping to get signed to a record label. Things didn't work out so well, so the band went on a hiatus, while Medlocke and Walker began to play with Lynyrd Skynyrd.
In 1974 the band got back together and gave it another try to get signed to a record label. Their debut album was released on Island Records in 1975.
Later in 1975 the band moved back to Florida and they released their second album, Flyin' High, in 1976 on Epic Records.
In 1978, they met Brownsville Station manager Al Nalli, who got them a sweet deal with another record label and "Strikes" was born. This album launched their career. Strikes is one of those albums that doesn't have a bad song on the whole album, IMO. When 1983 rolled around, Blackfoot decided to change their sound by adding keyboards and aimed for that MTV sound....and Siogo was released. This was the last album to ever chart for the band.............
I saw Blackfoot perform back in 1980 in North Carolina at a lounge called The Thunderbird. They were awesome! I had never heard of them before that night and now they are one of my favorite bands (the classic lineup)
From the debut album, No Reservations....
Not Another Maker

From their second album, Flyin' High...
Flyin' High

Junkie's Dream