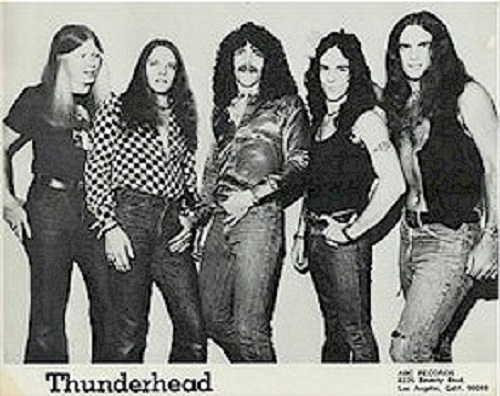 Old ABC Records Promo Photo L to R: Dobbs, Rush, Dagger, Torello, Ware​
Members:
Mike Dagger - Vocals
Pat Rush - Lead and Slide Guitar
Ronnie Dobbs - Lead and String Guitar
Otho T. Ware - Bass
Bobby Torello - Drums
Thunderhead was a hard rock / southern rock / blues rock band from New Orleans. Johnny Winter took an interest in this band and had them record an album with his and Edgar's help. ABC Records heard the demo's from the album and signed the band and released the album. ABC gave them no marketing support and the band called it quits, with several of the members joining Johnny Winter's touring band.
Thunderhead didn't blaze any new trails but their sound is solid and one of those "I know who they sound like" bands. The band only put out one album, Thunderhead (1975), then were forgotten. Such a shame, though, because they had excellent harmonies and notable twin lead guitars and a drummer who set the stage for a rocking beat.
Info
Busted In Georgia
Hit And Run Driver
Lay It On The Line (nice addition of a flute)
Unfortunately this band was taken advantage of by a scamming record label, Guinness, several years after the break up of the band. They had gotten ahold of the demo tapes recorded at ABC and released an album titled Thunderhead '75. This album actually has better production with a different track list.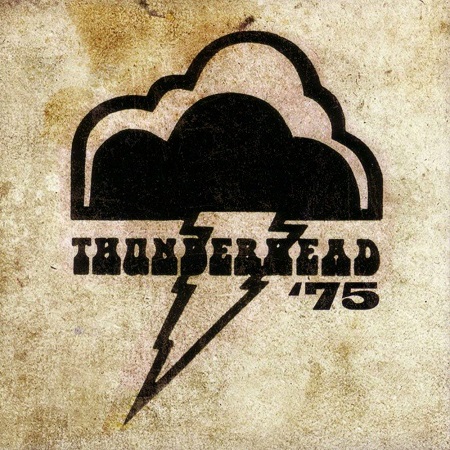 Make Your Own Good News
Space Saver
Stop The Madness