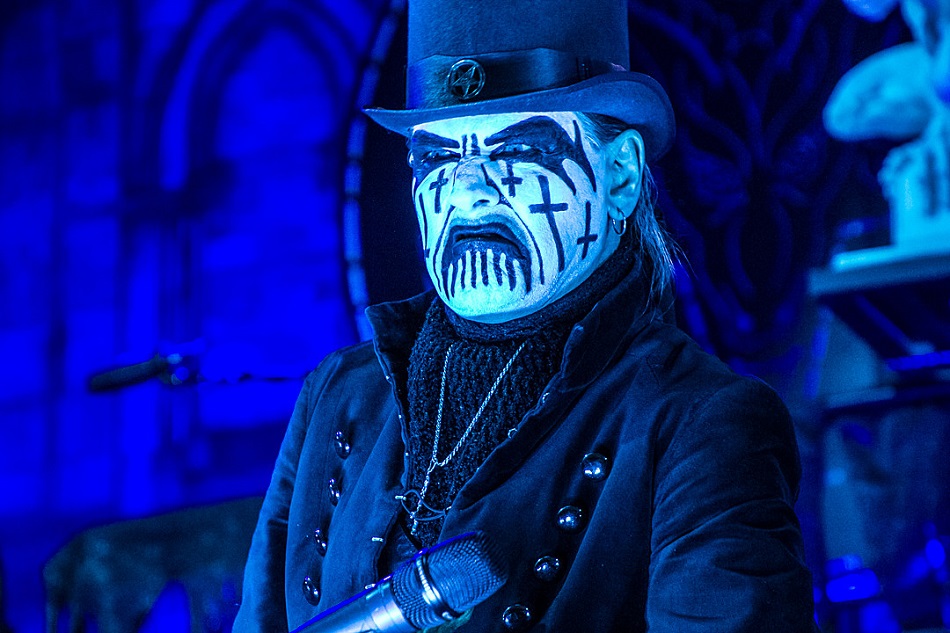 Official Website
Current Members:
Albums:
King Diamond is a heavy metal band from Denmark spearheaded by Kim Petersen aka "King Diamond". King Diamond, the band, is a solo project that arose from Kim's time in Mercyful Fate. King Diamond uses a devilish & evil stage persona which contributed to the music being called "Satanic Metal". King Diamond has an incredible vocal range and uses falsetto. The lyrical themes are stories about horror and occultism.
I ran across King Diamond quite a few years ago in another forum (Thank you MP). I immediately was intrigued by not only the stage persona but the music and scary stories the lyrics tell. They remind me of Mercyful Fate (of course) and Ghost, which also uses the scary & creepy stage persona.
I am going to begin the journey with the Abigail album....one of my favorites and the first King Diamond concept album. Abigail is a terrifying story of a couple who move into a family mansion. Their first night in the mansion a ghost shows Jonathan a sarcophagus with a still born child inside.....Abigail. The ghost tells Jonathan that his woman is carrying the spirit of the child and he must kill her. All kinds of spooky things happen to this couple because of the evil spirit she is carrying...........
You have to listen to the album to get the whole horrifying tale
Full Album
Abigail
The Family Ghost
Last edited: