Album:
Diamond Boy
Artist:
Enuff Z'Nuff
Country of Origin:
USA
Genre:
Glam Metal / Hard Rock / Power Pop
Released:
August 10, 2018
Label:
Frontiers Music SRL
Purchase:
Here
or
Here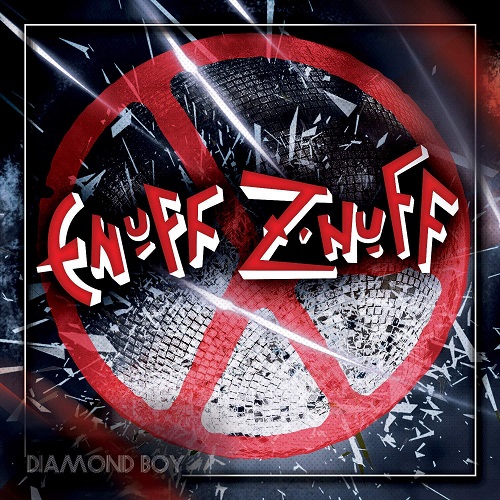 1. Transcendence
2. Diamond Boy
3. Where Did You Go
4. We're All The Same
5. Fire & Ice
6. Down On Luck
7. Metalheart
8. Love Is On The Line
9. Faith, Hope & Luv
10. Dopesick
11. Imaginary Man
Album Personnel:
Chip Z'nuff - Singer/ Electric bass guitar
Tony Fennell - Guitar
Tory Stoffregen - Guitar
Dan Hill - Drums
First album single "Metalheart"
Second album single "Where Did You Go"
Diamond Boy
is the 15th album by Enuff Z'Nuff and the first album without vocalist Donnie Vie. The lead duties have been taken over by bassist Chip Z'Nuff and my hat is off to Chip for keeping the Enuff Z'Nuff banner flying. Chip is the diamond in the rough on this album and I like the direction he has taken with this album. The whole album oozes with big harmonies even though Chip isn't the most talented vocalist, the harmonies make it all come together and it seems to work with the music. The song "Fire and Ice" has a definite echo like effect that gives off a spaced out vibe, which for me, was a stand out on the album. Chip describes this album as "a fresh new chapter that should have been written a long time ago. Picture David Bowie & The Beatles fighting and Cheap Trick comes in to break it up."
(source)
Fire and Ice
If you are a Beatles fan, you will be ecstatic once you give this CD a spin. The songs are catchy with great pop style riffs with some crunchy guitar parts, but nothing that breaks any new musical ground. I do like the Beatle throwback style which to me is what keeps this album from being just another Enuff Z'nuff album.
My rating gives this album just a tad over average: 3.5/5