Joined

Mar 28, 2018
Messages

426
Location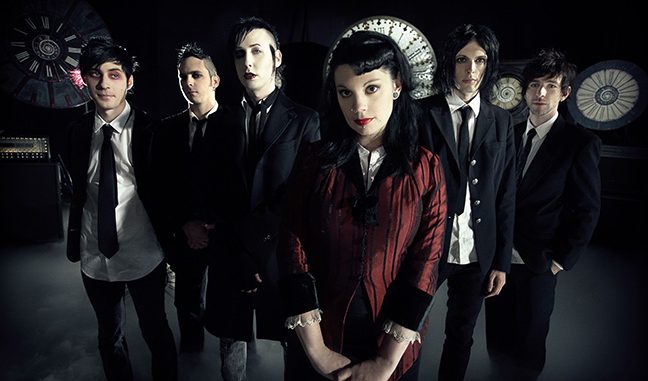 Official Website
Current members:
Chibi (vocals)
Rainbow (rhythm guitar, backing vocals)
Falcore (lead guitar)
Rhim (drums)
Owen (keyboards)
Nate Manor (bass)
Albums:
The Birthday Massacre is a Canadian gothic/electronic rock band. They're probably the greatest random musical discovery I've ever stumbled across on the Internet.
I was just perusing the hard rock and metal section on Amazon Music one day in 2012 or 2013, looking for some new metal to get into, when I saw a picture of the album art for Hide and Seek:
I was like "what the heck is this?" and clicked on it, not knowing what to expect. When I first heard a sample of one of the songs, I listened for maybe two seconds and clicked the back button. I was like "eww, that's not metal at all." I sat there for a minute and then went back to the album samples out of curiosity. What I heard sounded like '80s or early '90s synth pop rock, like something I would have heard when I was a little kid.
Intrigued, I went to YouTube and listened to their song "Down." For the first 30 seconds or so, I was confused, and then once the verse began and I heard Chibi's gentle singing voice, I was absolutely blown away.
There was both a gothic darkness to the music and a nostalgic, childlike innocence/brightness. I immediately purchased Hide and Seek, and then after listening to it, I purchased a few more of their albums. Everything I've heard from them is absolutely incredible. Start with whatever album you want. It doesn't matter. They're all friggin' great, and every single one is my favorite.
I honestly can't believe that this band isn't more popular than they are.
Down (from Hide and Seek)
Lovers End (from Violet)

Falling Down (from Walking With Strangers)
Superstition (title track from that album)
Oceania (from Superstition)
One (from Under Your Spell)
Last edited: