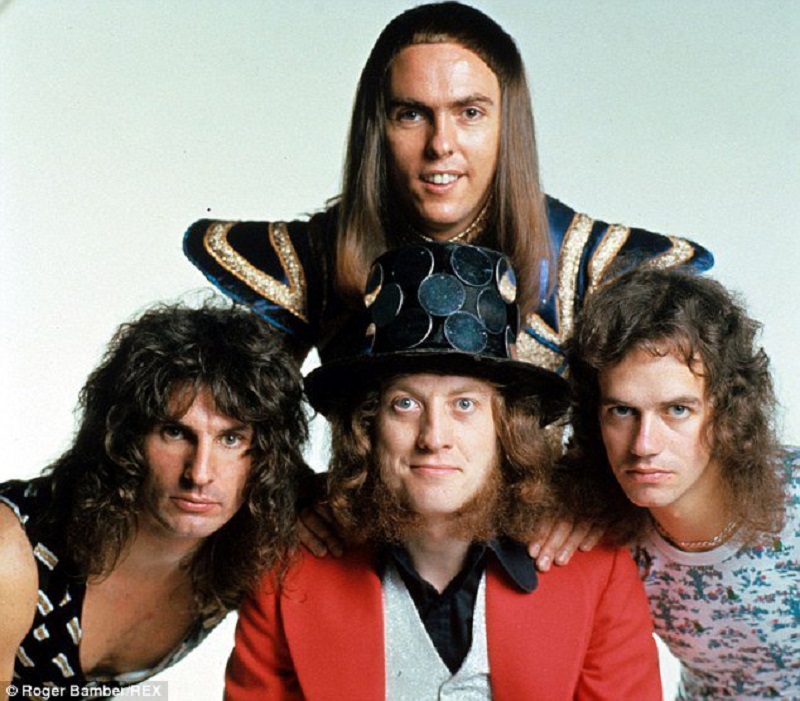 L to R: Don Powell, Dave Hill (top), Noddy Holder (center), Jim Lea​
Official Website
Current Members:
Dave Hill

– Guitar, Vocals

Don Powell

– Drums
John Berry – Vocals, Bass, Violin
Russell Keefe – Vocals, Keys
Notable Past Members:
Discography:
Slade are an English rock / hard rock / glam rock band that rose to major prominence in the glam rock era of the 70's. Then gained popularity again in the 80's. They have influenced a huge number of artists like Nirvana, Smashing Pumpkins, Ramones, Sex Pistols, Kiss, Motley Crue, Poison, Def Leppard, Twisted Sister, Quiet Riot, Oasis, and Cheap Trick. The original band split up in 1992 and since then have undergone numerous band member changes.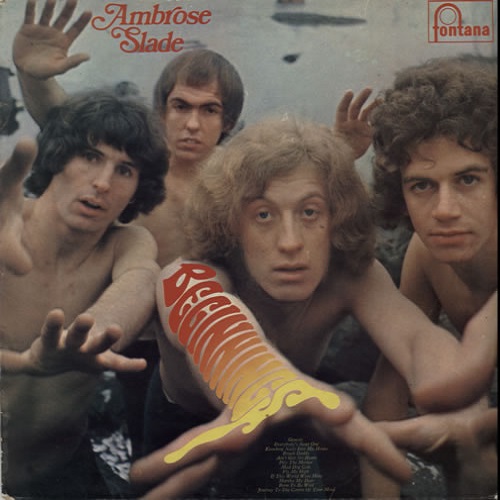 This album has quite a few cover songs from bands like Steppenwolf, The Move (Jeff Lynn), Frank Zappa, The Moody Blues, Marvin Gaye, and Amboy Dukes.
Born to be Wild *Steppenwolf Cover*

Genesis *Slade Original*

Journey to the Center of the Mind *Amboy Dukes Cover*