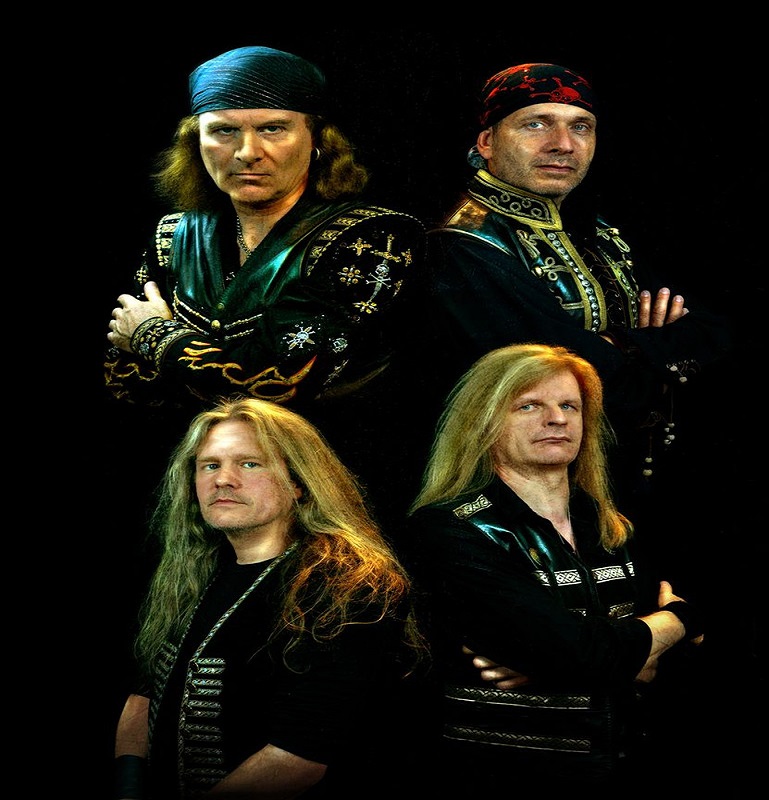 Official Website
Current Members:
Rolf Kasparek – vocals, guitars
Peter Jordan – guitars
Ole Hempelmann – bass guitar
Michael Wolpers – drums
Discography:
Running Wild is a German speed/ power/ pirate metal band. Their first 3 albums have satanic themes but from there on the themes are pirates, and historical events. Their music style runs in the vein of Iron Maiden, Judas Priest, Manowar...but mostly about pirates....lol
I'm going to begin with the Under the Jolly Roger album, which is the first album to feature pirate themes....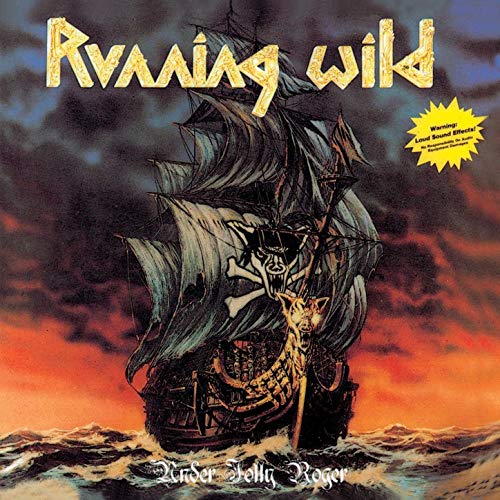 Under Jolly Roger (which is considered the first pirate metal song to be recorded and is a pretty epic song!!)
Another epic, but creepy, song.....Land of Ice
Full Album, Enjoy!