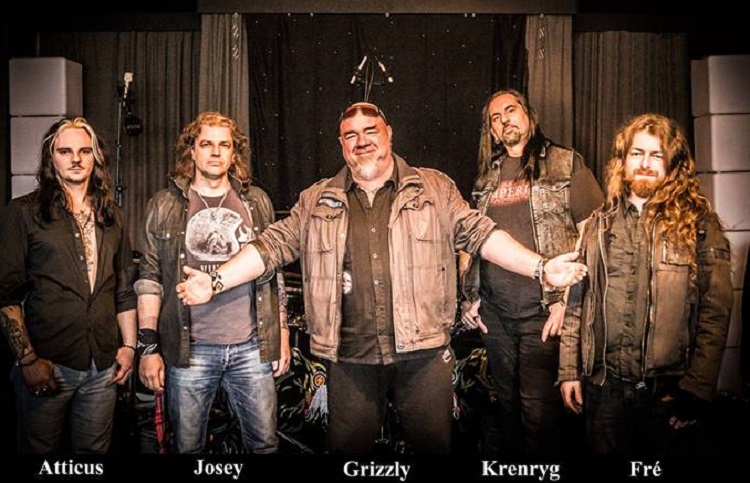 Official Website
Current Band Members:
JOSEY HINDRIX (Vocals)
ATTICUS MYST (Guitars)
FRE OST (Guitars)
GERRY KRENRYG VERSTREKEN III (Bass)
MARIO "Grizzly" PAUWELS (Drums)
Notable Past Members:
Hans "Sphinx" van de Kerckhove – guitars (R.I.P.)
Rudy "WhiteShark" Vercruysse – guitars (R.I.P.)
Marc "Red Star" de Brauwer – vocals
Discography:
Full Moon's Eyes EP (1983)
Ecstasy and Danger (1984)
Too Hot (1985)
Feelings of Fury (1987)
Last Tribe Standing (2015)
Ostrogoth is an old school heavy metal / power metal band from Belgium. They take inspiration from Judas Priest, Iron Maiden, Scorpions, Saxon, and Michael Schenker. The band fell apart in the late 80's due to member issues and reformed in 2012.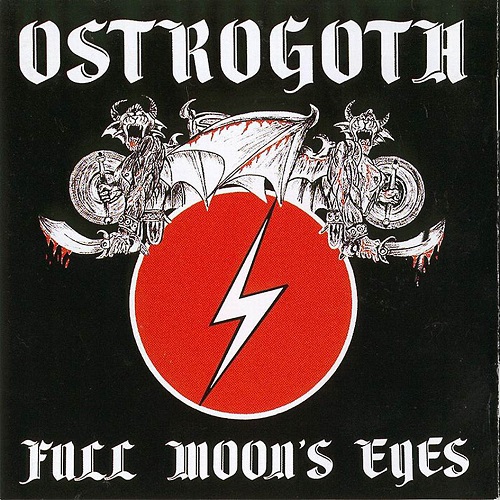 Full Moon's Eyes is a cult favorite:
Full EP