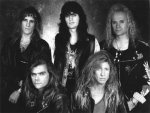 ​
Official Website
Current Members:
John Levesque - Lead vocals (2005–present)
Roger Romeo - Lead guitar (1975–1980, 1984–present)
Michael Prince - Rhythm guitar, keyboards (1975–1980, 1984–present)
Adam Kury - Bass guitar (1992–present)
Jeff Poole - Drums (1975–1980, 1984–present)
Albums:
1977 Legs Diamond
1978 A Diamond Is A Hard Rock
1979 Fire Power
1984 Out On Bail
1986 Land Of The Gun
1986 Turn To Stone
1990 Town Bad Girl
1993 The Wish
1999 Uncut Diamond
2005 Diamonds Are Forever
2009 Right On Target
I first heard about Legs Diamond quite a few years ago on another forum. Back in the day, critics called them the "American Deep Purple", but, IMO, I find them to be closer to April Wine or Moxy. They are a good, solid hard rock band that never achieved the fame that Deep Purple received.
My first exposure was the 2nd album: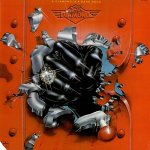 A Diamond is a Hard Rock
Woman
Live a Little