Joined

Mar 28, 2018
Messages

468
Location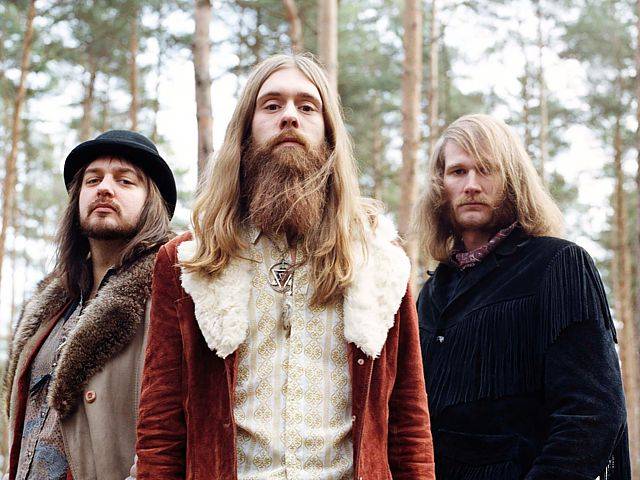 Official Website
Current members:
Christoph "Lupus" Lindemann (vocals, guitar)
Simon "Dragon" Bouteloup (bass)
Christoph "Tiger" Bartelt (drums)
Albums:
Kadavar is a German three-piece retro rock band, and they were my gateway band as far as this subgenre is concerned. They're a modern band with a classic '70s hard rock sound, somewhat like that of Black Sabbath. There's been a retro rock revival in Europe over the last several years, and now bands like these are seemingly a dime a dozen, but these guys are unquestionably one of the better ones. As a former co-worker of mine said after I played one of their albums for him, all three members of the band are just really good at what they do. None of them overshadows the others in any way. That being said, I'm a big fan of the bass work here. It's surprisingly intricate and groovy without descending into the realm of ridiculously overzealous guitar wankery.
Berlin is the album that I started with, and it's easily their best work in my opinion. It would have been my personal Album of the Year in 2015 had Nightwish not released their incredible album Endless Forms Most Beautiful that same year. Berlin is just chock full of awesome, upbeat hard retro rock tunes with catchy hooks and delicious, heavy, meaty riffs. Make sure you listen to them on a sound system that's decent enough to hear that thick, rich, beautiful bass in all its glory.
All four of these songs are from Berlin.
Here's one from their newest album, Rough Times. Upon first listen, that album isn't quite as good as Berlin, but it'll probably be a grower. They're clearly experimenting, which isn't a bad thing. This particular song is really good.
Last edited: