Administrator
Staff member
Joined

Mar 27, 2018
Messages

2,130
Age

58
Location
5.00 star(s)
Rating: 5.00/5 1 Vote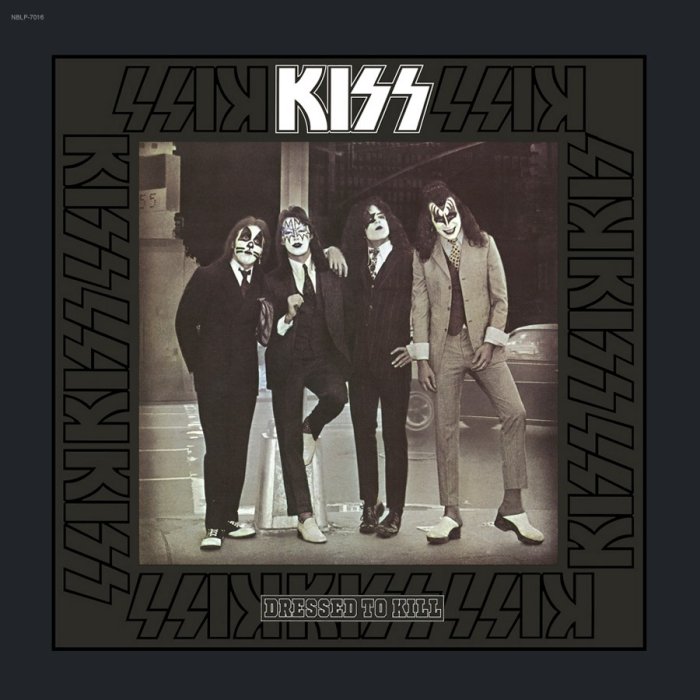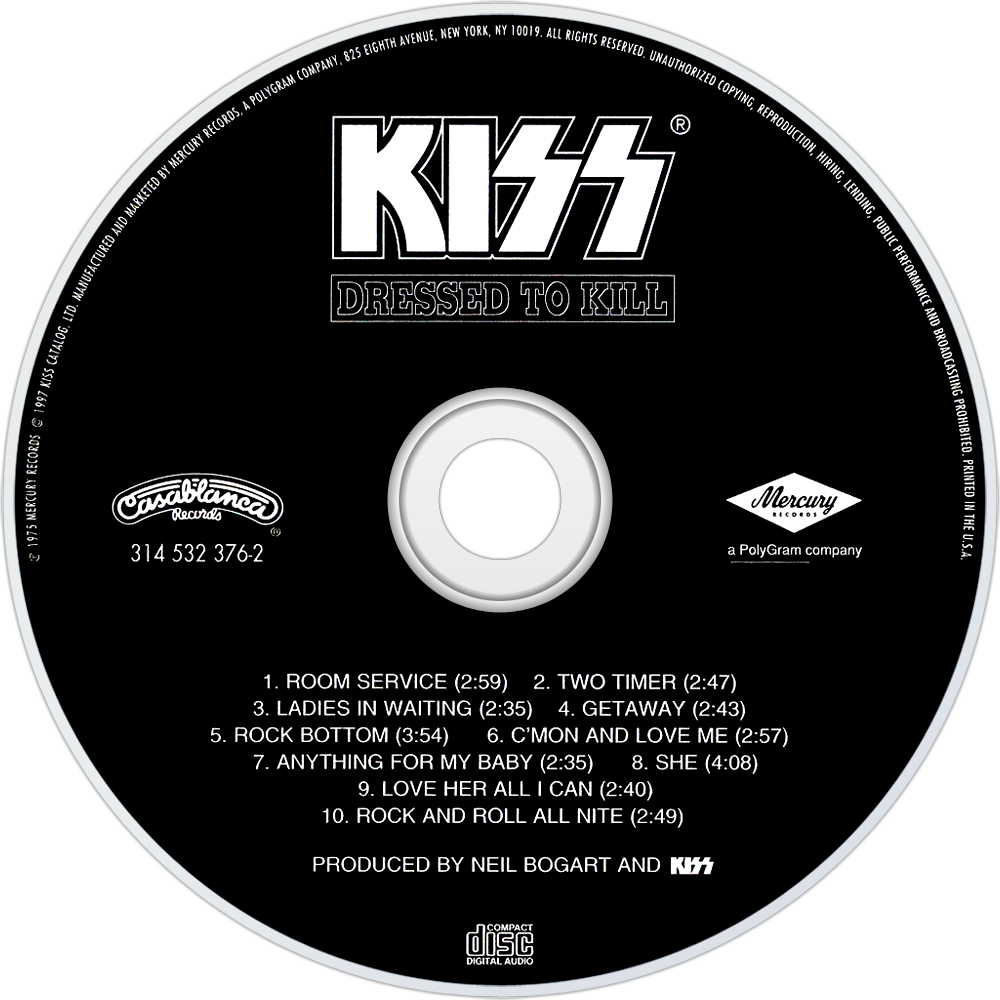 Title:
Dressed to Kill
Artist:
KISS
Genre:
Classic Rock
Released:
1975
Tracks:
1 - Room Service - 3:00
2 - Two Timer - 2:49
3 - Ladies in Waiting - 2:33
4 - Getaway - 2:43
5 - Rock Bottom - 3:55
6 - C'mon and Love Me - 2:58
7 - Anything for My Baby - 2:35
8 - She - 4:09
9 - Love Her All I Can - 2:41
10 - Rock and Roll All Nite - 2:48
Overview:
Dressed to Kill is the third studio album by American hard rock band Kiss, released in 1975. It was produced by Casablanca Records president Neil Bogart, as the financial situation of the label at the time did not allow the hiring of a professional producer.
Dressed to Kill was re-released in 1997 in a remastered version. Possibly due to the short length of the album, original vinyl versions had long pauses between each track to create the illusion that the sides were longer than they were. Each side ran just 15 minutes, and some of the times of the songs were incorrect on the vinyl versions. For example, "Two Timer" was listed at 2:59 and "Ladies in Waiting" was listed at 2:47.
While the album cover depicts Kiss in business suits, the only member of the band who actually owned one was Peter Criss. The suits worn on the cover by the rest of the band were owned by manager Bill Aucoin. The original vinyl release of the album also had the Kiss logo embossed around the picture.