Administrator
Staff member
Joined

Mar 27, 2018
Messages

1,913
Age

53
Location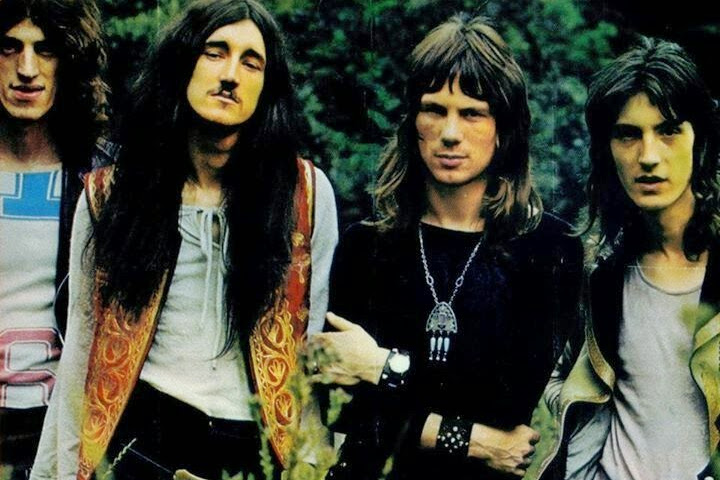 ​
Official Website: No official website seems to exist
Members:
Pete French
Vincent Crane
Steve Bolton
Paul Hammond
Albums:
Atomic Roooster (1970)
Death Walks Behind You (1970)
In Hearing of (1971)
Made In England (1972)
Nice 'n'Greasy (1973)
Atomic Rooster (1980)
Headline News (1983)
Atomic Rooster were an English progressive rock band, originally composed of former members of the The Crazy World of Arthur Brown. Throughout their history, keyboardist Vincent Crane was the only constant member, and wrote the majority of their material. Their history is defined by two periods: the early-mid 1970s and the early 1980s. Their genre in music is difficult to define, since they went through radical changes in very short times during the life of the band. However, their best-known era represented a more hard rock/progressive rock sound, exemplified by their only hit singles, "Tomorrow Night" (UK No. 11) and "The Devil's Answer" (UK No. 4), both in 1971.
In summer 1969, The Crazy World of Arthur Brown had to cease touring in the middle of their second U.S. tour because of keyboardist Vincent Crane's mental illness. When he recovered, he and drummer Carl Palmer took the step to leave Arthur Brown and return to England, the return date being Friday 13 June 1969, which was the year of the Rooster in the Chinese calendar, and arranged a meeting with Brian Jones to discuss a collaboration. After Jones's death, they adopted the name Atomic Rooster (with influence from the US band Rhinoceros), and soon recruited Nick Graham on bass and vocals. They followed with what had emerged as The Crazy World of Arthur Brown formula of vocals, organ, bass, and drums.
​
Last edited: