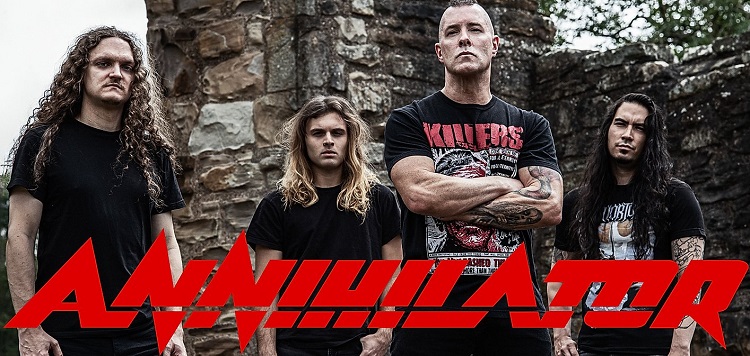 Official Website
Current Members:
Jeff Waters

– lead guitar, backing vocals (1984–present), bass (1984–2016, 2017–present), lead vocals (1985–1986, 1994–1997, 2015–present)
Aaron Homma – rhythm guitar, backing vocals (2015–present)
Fabio Alessandrini – drums (2016–present)
Rich Hinks – bass (2015–present)
Notable Past Members:
Discography:
Alice In Hell (1989)
Never, Neverland (1990)
Set The World On Fire (1993)
King of the Kill (1994)
Refresh the Demon (1996)
Remains (1997)
Criteria for a Black Widow (1999)
Carnival Diablos (2001)
Waking the Fury (2002)
All For You (2004)
Schizo Deluxe (2005)
Metal (2007)
Annihilator (2010)
Feast (2013)
Suicide Society (2015)
For the Demented (2017)
Ballistic, Sadistic (2020)
Annihilator is a Canadian thrash metal / Speed metal band. They have been the top selling Thrash metal band from Canada. They are one of the "Big 4" thrash metal bands from Canada, including Voivod, Razor, and Sacrifice.
The newest album was released January 22, 2020.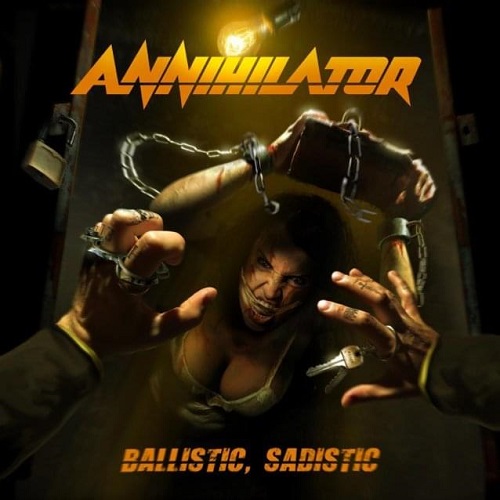 Full album Playlist
Psycho Ward
Lip Service