Joined

Mar 28, 2018
Messages

490
Location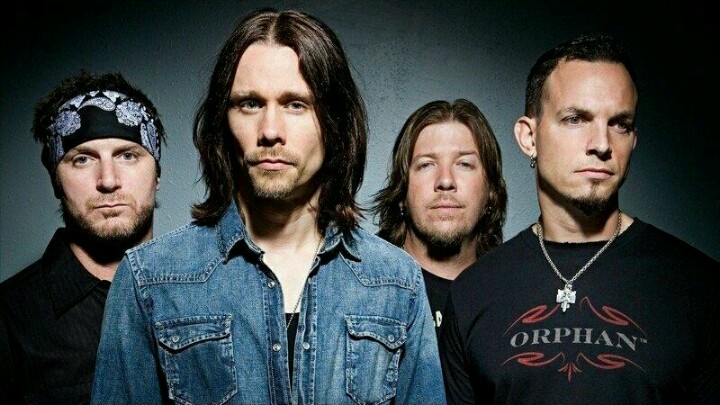 Official Website
Current members:
Albums:
Alter Bridge is an American hard rock band formed from the ashes of Creed, who split up in 2004. Overall, they have a melodic hard rock sound that frequently (and increasingly) straddles the fine line between hard rock and metal. All of their albums are excellent, every member of the band is highly talented, and they've only gotten better with age.
I was introduced to them through WWE. Edge, a WWE wrestler, used one of their songs, "Metalingus," as his entrance theme. I loved the song from the moment I first heard it, but my good buddy and college dormmate at the time somehow managed to convince me not to buy their debut album, One Day Remains, saying that Alter Bridge was "just Creed without Scott Stapp," whatever that was supposed to mean.
A few years later, Blackbird came out. I was no longer in communication with my aforementioned dormmate, so I bought it. It was amazing and was probably the hardest stuff I was listening to at that time.
There was an interesting contrast in their sound that really intrigued me. Myles Kennedy's voice was brighter and higher-pitched than Scott Stapp's, and he had more range than Stapp, which I liked - yet the riffs were so raw and powerful, and the songs themselves were just bleak and dark enough to pull me in without scaring me (this was well before I got into metal). Mentally, I kicked myself for not getting into them sooner.
Eventually, I bought all of their albums, including One Day Remains, which was a little brighter than Blackbird but still very good. If I absolutely had to choose, I'd say that Fortress is my current favorite album of theirs, but you really can't go wrong with any of them.
This is another thread that I could post a million videos in, but again, I'll try to restrain myself.
Metalingus (from One Day Remains)
Blackbird (title track from that album)
Slip to the Void (opener from AB III)
The Uninvited (from Fortress)
Peace is Broken (from Fortress)
My Champion (from The Last Hero)
Last edited: