0.00 star(s)
Rating: 0.00/5 0 Votes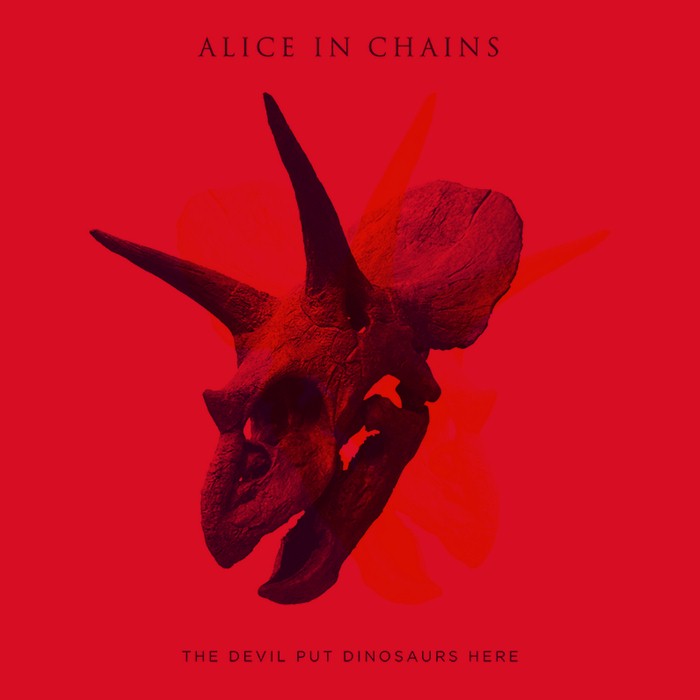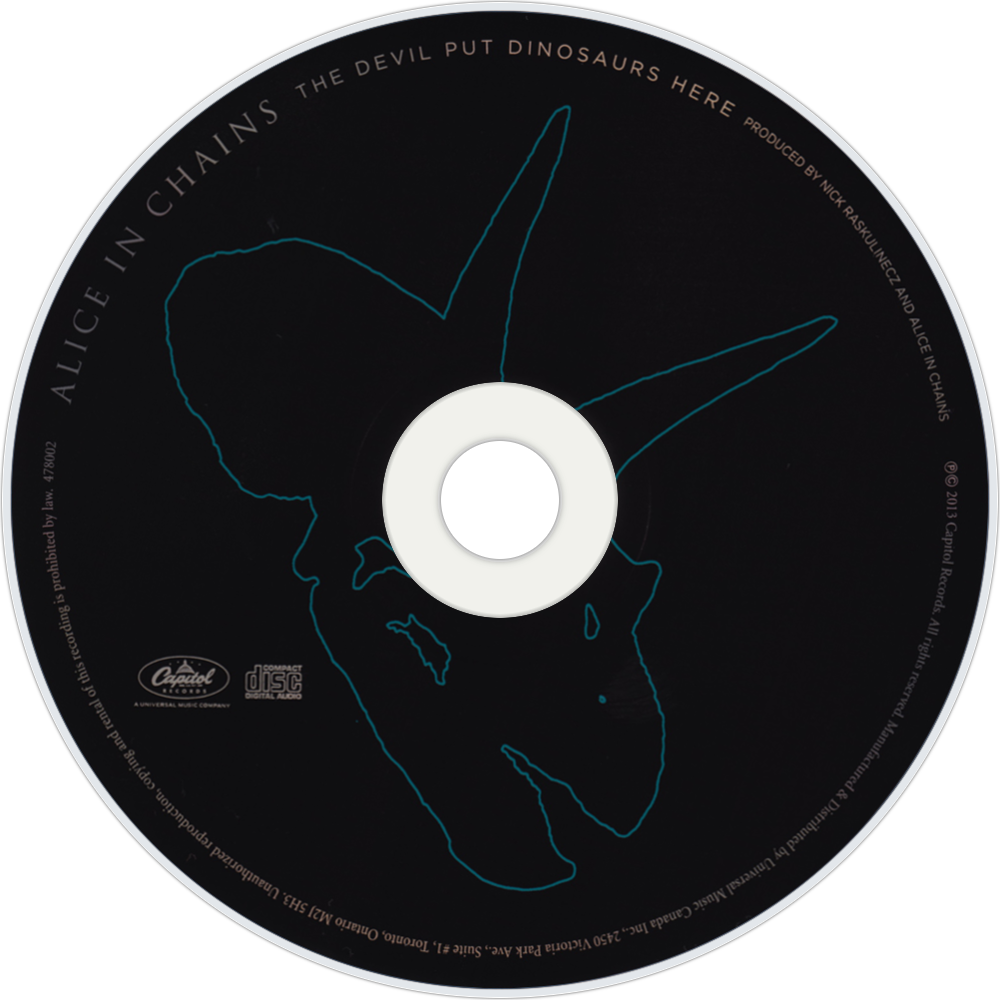 Title:
The Devil Put Dinosaurs Here
Artist:
Alice in Chains
Genre:
Alternative Metal
Released:
2013
Tracks:
1 - Hollow - 5:43
2 - Pretty Done - 4:35
3 - Stone - 4:22
4 - Voices - 5:42
5 - The Devil Put Dinosaurs Here - 6:38
6 - Lab Monkey - 5:58
7 - Low Ceiling - 5:15
8 - Breath on a Window - 5:19
9 - Scalpel - 5:21
10 - Phantom Limb - 7:07
11 - Hung on a Hook - 5:34
12 - Choke - 5:44
Overview:
The Devil Put Dinosaurs Here is the upcoming fifth studio album by the American rock band Alice in Chains. It is expected to be released on May 28 2013, and will be Alice in Chains' second album since their 2005 reunion, following the 2009 release Black Gives Way to Blue.[About the album, guitarist Jerry Cantrell said to Revolver magazine: "I don't think you'll be surprised by anything you hear. ... It's us. But it's also really unique. It's got all the elements of any record we've put out, but it's unlike any record we've put out. Basically, it's the next chapter in the Alice in Chains book, and it's going to be a big one." Cantrell also said to Guitar World: "In my opinion, Black Gives Way to Blue stood up to anything else we've put out in our career. Hopefully, the new album will connect with people in the same way."Jerry Cantrell stated in an interview with Rolling Stone, "We made a unique record that's completely different from anything we ever did. It encapsulates a period of time, like all records do. You see growth and that the band is moving ahead in new territory that we haven't been to before, but we haven't lost our identity."Cantrell also stated "There's some real filth in there. That's intentional, and that's also just how we sound together. We're trying to make a record that we dig and we're trying to keep the bar high for ourselves and see if we can get past it, and I think that we did again. And of course you want people to dig it too and to respond to it, and to have that start happening is satisfying."For the lyrics, Jerry Cantrell stated: "The devil put dinosaurs here / Jesus don't like a queer / No problem with faith / Just fear," which appear in the title track. "What's the old joke?" Cantrell said. "There are two things you never want to get into a conversation or argument about: politics and religion. But fuck, I guess we're going to be talking about this for awhile.