Joined

Mar 28, 2018
Messages

490
Location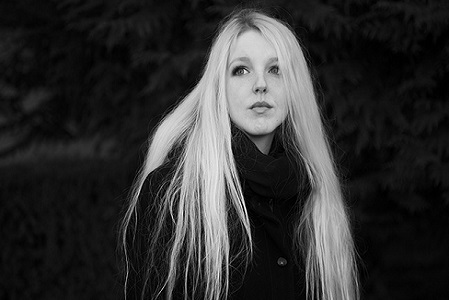 Official Website
Albums:
Silent Chamber, Noisy Heart (2014)
Wistful (2016)
Atoms Aligned, Coming Undone (2018)
Nova (2022)
Sylvaine is the one-woman musical project of half-American, half-Norwegian multi-instrumentalist Kathrine Shepard. She has a shoegazey post-(black) metal sound and does both beautiful, gentle clean vocals and shrieking growls/screams. As I said when I introduced her in the "what are you listening to?" metal thread, she's pretty much what you would get if Myrkur and Alcest had a baby. Spotify recommended her to me a week or so ago. I went in with no expectations, and I was immediately entranced.
I've listened to all four of her albums. None of them are bad, but if I had to choose, I'd say that her two newest albums are my favorites. In particular, I keep coming back to
Nova
, and no, not because she's nekkid (tastefully, I would say) on the album cover. Like most artists, I think that she has only gotten better over time as she has continued to hone her craft. I really like her.
Silent Chamber, Noisy Heart (title track from that album)
Earthbound (from Wistful)
Abeyance (from Atoms Aligned, Coming Undone)
Severance (from Atoms Aligned, Coming Undone)
Fortapt (from Nova - click here to watch on YouTube)
I Close My Eyes so I Can See (from Nova - click here to watch on YouTube)