0.00 star(s)
Rating: 0.00/5 0 Votes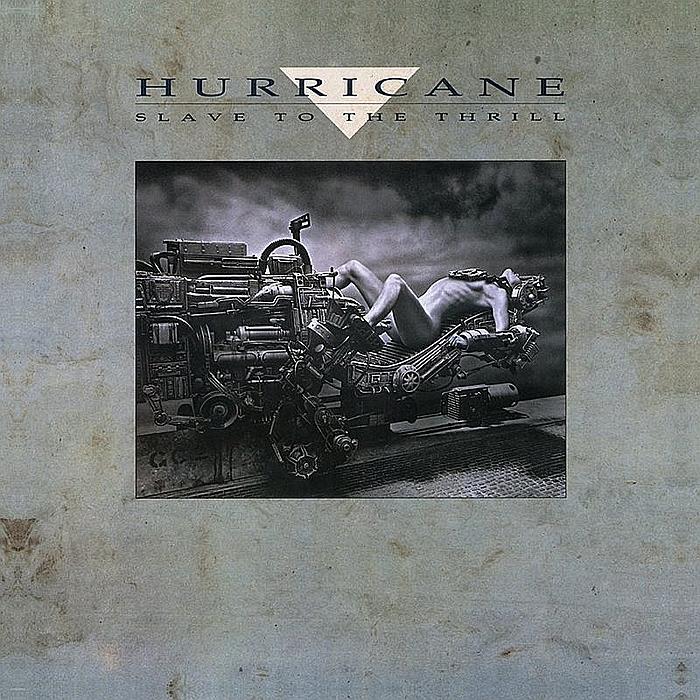 Title:
Slave to the Thrill
Artist:
Hurricane
Genre:
Hard Rock
Released:
1990
Tracks:
1 - Reign of Love - 4:48
2 - Next to You - 3:37
3 - Young Man - 3:53
4 - Dance Little Sister - 4:52
5 - Don't Wanna Dream - 5:06
6 - Temptation - 3:13
7 - 10,000 Years - 5:45
8 - FX - 1:06
9 - In the Fire - 3:29
10 - Let It Slide - 4:37
11 - Lock Me Up - 3:42
12 - Smiles Like a Child - 4:14
Overview:
Los Angeles had an endless supply of hair metal bands in the 1980s. On any given night, you could catch several hair bands at the Sunset Strip's famous Whiskey-a-Go-Go -- that is, if you weren't busy checking out some hair bands at the Roxy or the Coconut Teaser. Hurricane was among the numerous hair bands that came out of the L.A./Hollywood club scene of the 1980s -- a scene that had more than its share of faceless, generic acts. But Hurricane was a cut above much of the competition, and while the foursome wasn't quite in a class with Guns N' Roses or Mötley Crüe, their work was generally respectable. Slave to the Thrill wasn't Hurricane's first album, but it was arguably their best -- the Angelinos never sounded more focused and assured than they do on driving but melodic pop-metal/hard rock tracks like "Smiles Like a Child," "Let It Slide," and "Reign of Love." It isn't hard to pinpoint Hurricane's various influences; Dokken, Foreigner, and Aerosmith have all affected their sound -- in fact, lead singer Kelly Hansen often reminds you of Foreigner's Lou Gramm. And guitarist Doug Aldrich has a bluesy outlook that makes you think of Aerosmith's Joe Perry. Nonetheless, Hurricane has an energy of its own -- as well as a certain sincerity. While Hurricane was never innovative or groundbreaking, their albums weren't the sort of knee-jerk, formulaic affairs that so many Sunset Strip bands (or, for that matter, non-L.A. hair bands) were known for in the 1980s. If you could only acquire one Hurricane CD, Slave to the Thrill would be the best choice.