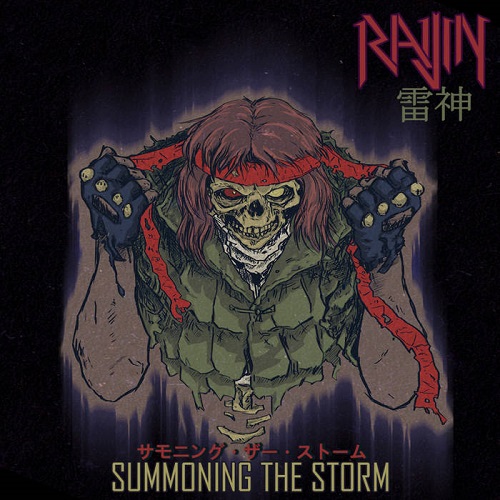 Raijin (Chile)
Heavy Metal / Speed Metal / Hard Rock
Tracklist:
Rain - 1:09

Moonlight - 3:59

Samurai - 4:32

Our Hunger - 3:34

The Devine Wind - 5:27
Band Members:
F. Steele (Lead Guitar & Vocals)
S. Reaper (Guitar)
V. Bangs (Bass)
J. García (Drums)
The Summoning Storm EP doesn't break any new ground in heavy / speed metal. However, it was a decent listening experience. The vocalist is quite good with an excellent vocal range and also noted is a very heavy accent. The guitar riffs are tight with some notable solos, and the music has a lot of positive thumping energy and the influence is evident from bands like Iron Maiden, Judas Priest, Angel Witch and other NWOBHM bands.
I looked up Raijin, and it means god of thunder & Lightning in Japanese mythology.
Standout Track:
The Devine Wind