Administrator
Staff member
Joined

Mar 27, 2018
Messages

2,130
Age

58
Location
0.00 star(s)
Rating: 0.00/5 0 Votes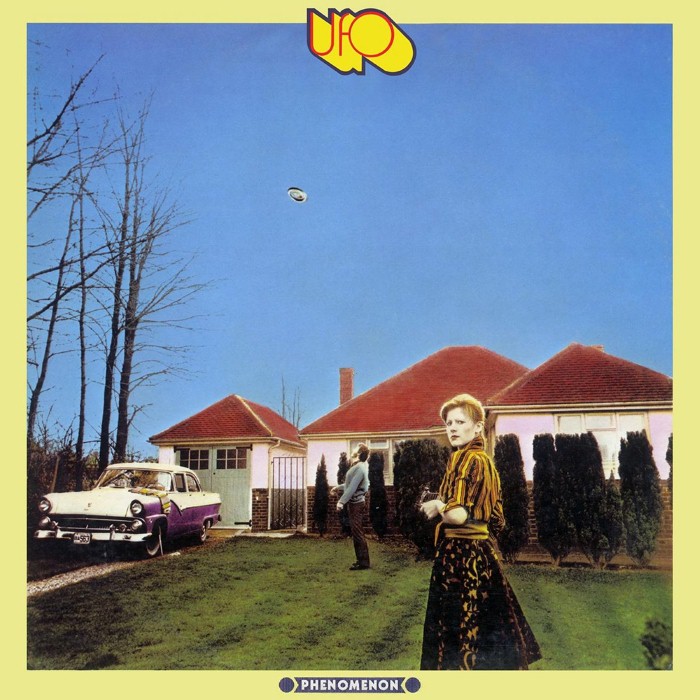 Title:
Phenomenon
Artist:
UFO
Genre:
Hard Rock
Released:
1974
Tracks:
1 - Too Young to Know - 3:10
2 - Crystal Light - 3:47
3 - Doctor Doctor - 4:10
4 - Space Child - 4:01
5 - Rock Bottom - 6:32
6 - Oh My - 2:26
7 - Time on My Hands - 4:10
8 - Built for Comfort - 3:01
9 - Lipstick Traces - 2:20
10 - Queen of the Deep - 5:48
Overview:
This was the third studio album and the debut on Chrysalis. UFO left their blues-based "space rock" sound behind, in part due to the presence of new guitarist Michael Schenker. The album was produced by Leo Lyons, bassist of British rock group Ten Years After. All tracks were recorded at Morgan Studios in London. The original cover design and photos were produced by Hipgnosis.
It was remastered at Sound Recording Technology, Cambridge, in 1994.
The British heavy metal band Iron Maiden performed a cover of "Doctor Doctor" when Blaze Bayley was with the band as their vocalist. Traditionally, Iron Maiden plays the original UFO version at live venues to notify fans that their show is about to begin. Their cover version is included in "Lord of the Flies" single and also in the Eddie's Archive boxed set on the "Best of the B-Sides" collection.