5.00 star(s)
Rating: 5.00/5 1 Vote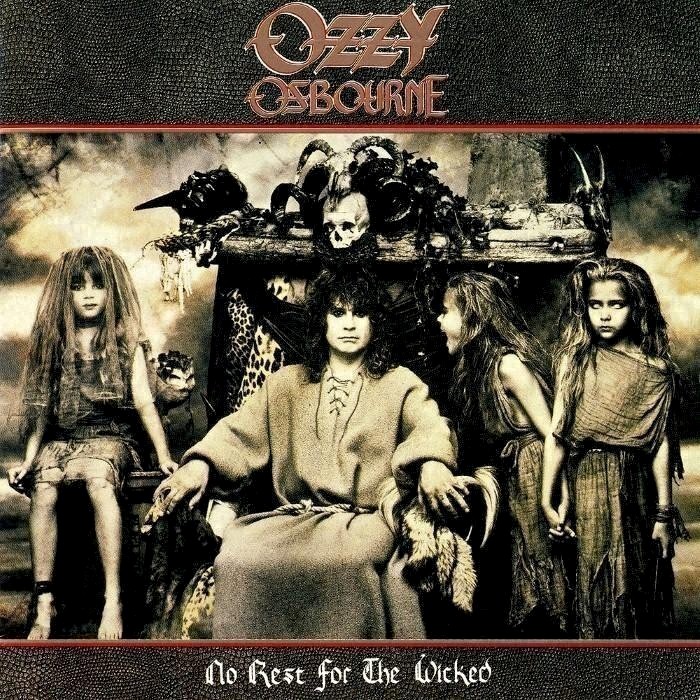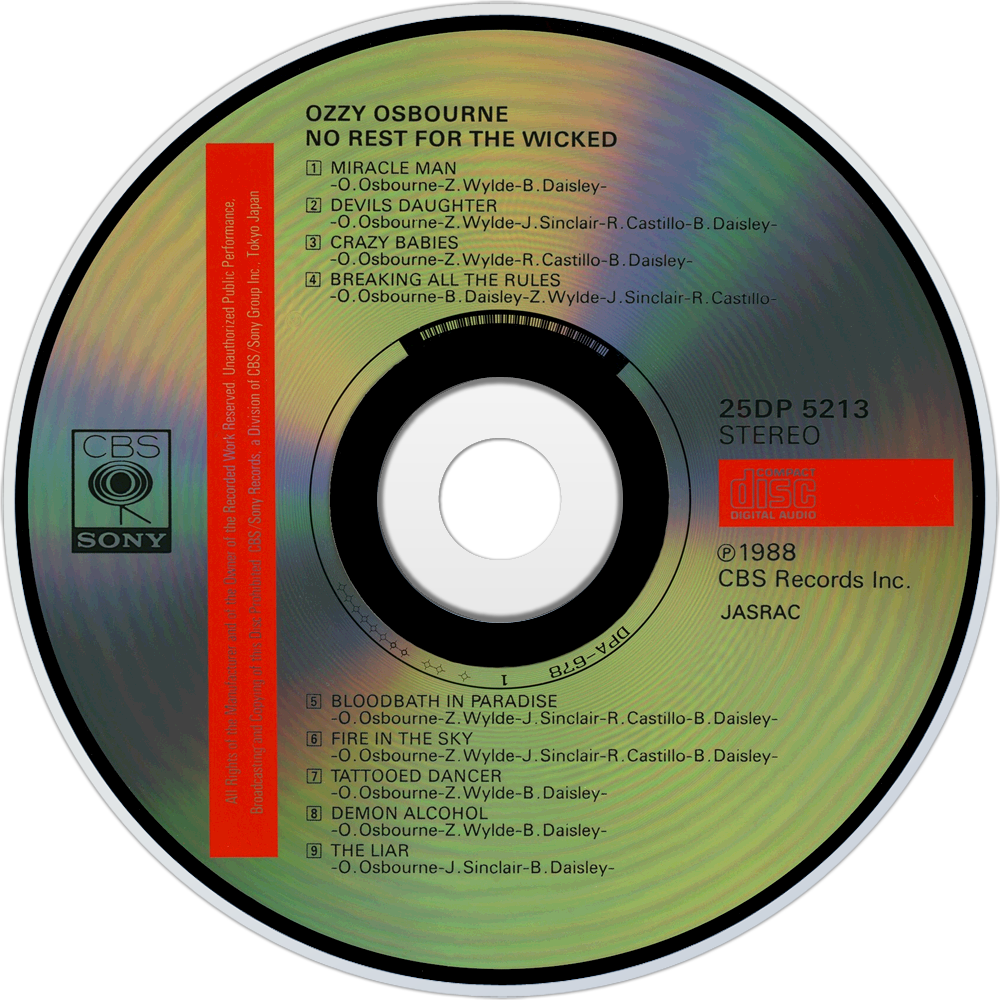 Title:
No Rest for the Wicked
Artist:
Ozzy Osbourne
Genre:
Heavy Metal
Released:
1988
Tracks:
1 - Miracle Man - 3:43

2 - Devil's Daughter - 5:15
3 - Crazy Babies - 4:15

4 - Breaking All the Rules - 5:12
5 - Bloodbath in Paradise - 5:03
6 - Fire in the Sky - 6:25

7 - Tattooed Dancer - 3:54
8 - Demon Alcohol - 4:28
9 - Hero - 4:50
Overview:
No Rest for the Wicked is the fifth studio album by British vocalist Ozzy Osbourne. It was released on October 22, 1988 and was re-issued / remastered on August 22, 1995 and again on June 25, 2002. The album was certified gold in December 1989 and has since gone double platinum. It peaked at number 13 on the Billboard 200. As of 2010, the album has sold over 2.5 million copies worldwide.

No Rest for the Wicked is the first album to feature the work of lead guitarist Zakk Wylde. After parting ways with lead guitarist Jake E. Lee, Osbourne received a demo tape from Wylde in 1987 and later hired him. Bassist/lyricist Bob Daisley made his return to Osbourne's band after the two had a falling out in 1985. Once the album's recording was complete, Daisley was once again out, replaced by Osbourne's former Black Sabbath bandmate Geezer Butler.

"Miracle Man", "Crazy Babies", and "Breakin' All the Rules" were released as singles with accompanying music videos. The song "Hero" was an unlisted hidden bonus track on the original 1988 release, and at that time was commonly believed to be named "Fools Know More". The song "Miracle Man" was a pointed barb aimed at disgraced televangelist Jimmy Swaggart (one line of the song being "Jimmy he got busted, with his pants down"). Swaggart had long been critical of Osbourne's music and live performances, before he himself was involved in a 1988 prostitution scandal.