0.00 star(s)
Rating: 0.00/5 0 Votes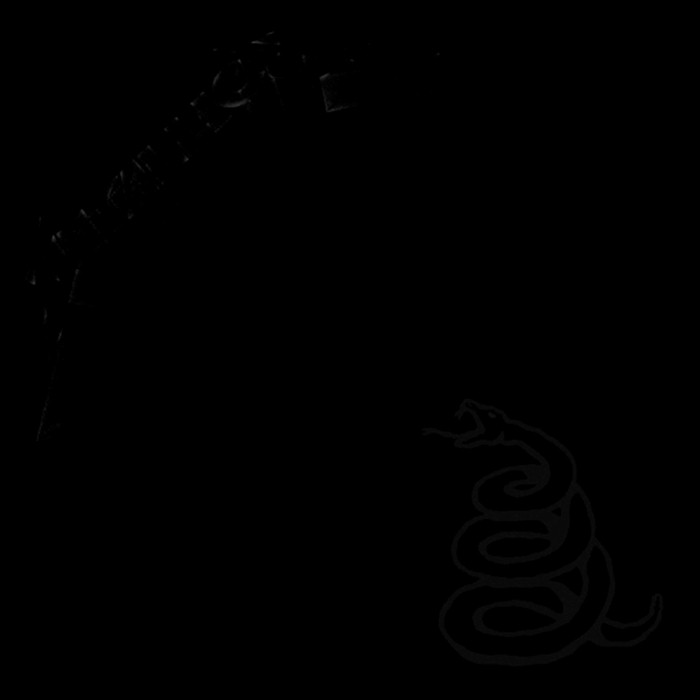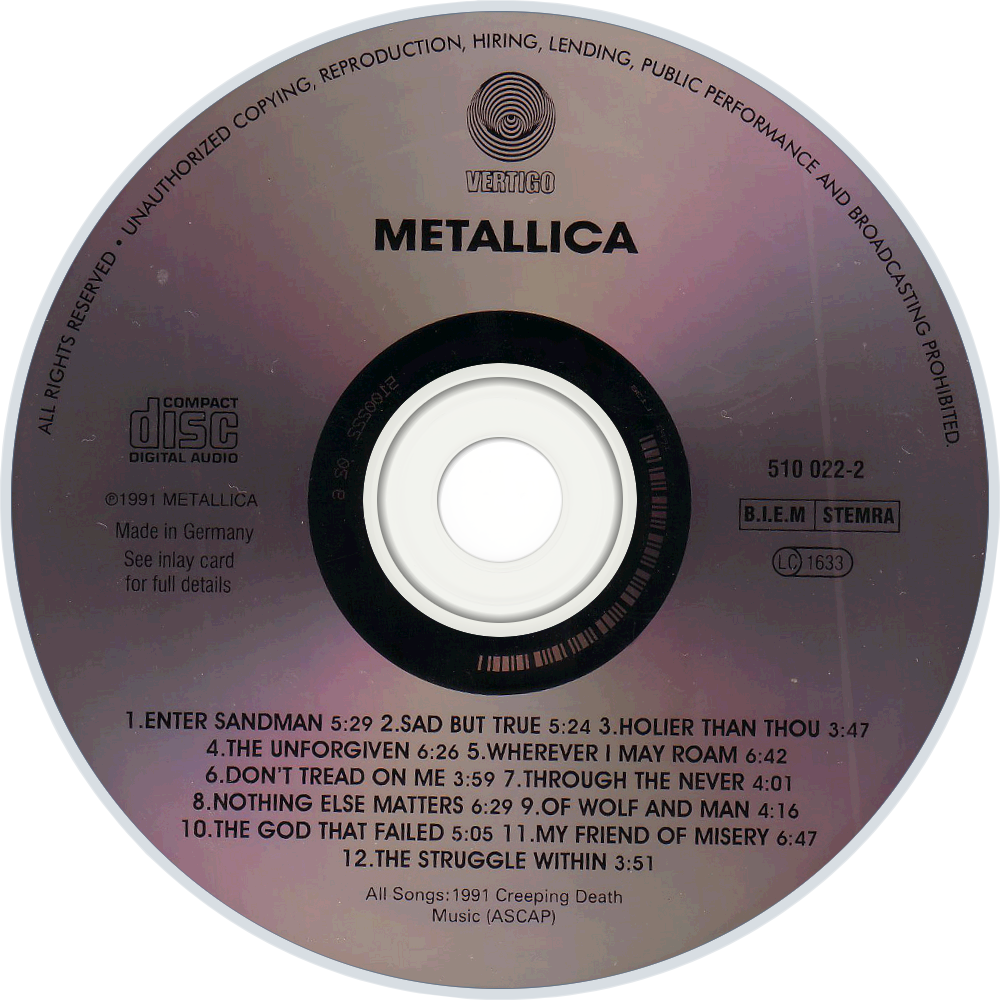 Title:
Metallica
Artist:
Metallica
Genre:
Thrash Metal
Released:
1991
Tracks:
1 - Enter Sandman - 5:31

2 - Sad but True - 5:24

3 - Holier Than Thou - 3:47
4 - The Unforgiven - 6:27

5 - Wherever I May Roam - 6:44

6 - Don't Tread on Me - 4:00
7 - Through the Never - 4:04
8 - Nothing Else Matters - 6:28

9 - Of Wolf and Man - 4:16
10 - The God That Failed - 5:08
11 - My Friend of Misery - 6:49
12 - The Struggle Within - 3:53
Overview:
Metallica (also known as The Black Album) is the eponymously-titled fifth studio album by the American heavy metal band Metallica. It was released on August 12, 1991 through Elektra Records to critical acclaim. Metallica produced five hit singles that are considered today among the band's best-known songs: "Enter Sandman", "The Unforgiven", "Nothing Else Matters", "Wherever I May Roam", and "Sad But True". The band promoted the album with a series of tours. In 2003, the album was ranked number 252 on Rolling Stone's list of The 500 Greatest Albums of All Time. The album marked a change in the band's sound to one less harsh than the thrash metal style of their previous four albums.
The recording of Metallica was troubled, with the band frequently entering conflicts with Bob Rock, the band's new producer, during production. The album debuted at number one in ten countries, and spent four consecutive weeks at the top spot of the Billboard 200, making it Metallica's first album to top album charts. Metallica is the group's best-selling album, selling 30 million copies worldwide. It is the best-selling album of the SoundScan era. The album was certified 15× platinum (diamond) by the RIAA on November 13, 2009. On November 10, 2011, Lars Ulrich revealed (on Zane Lowe's BBC Radio 1 show) that Metallica will be playing the album, in its entirety, during the 2012 European Black Album Tour.