Album:
Rocka Rolla
Artist:
Judas Priest
Country of Origin:
England
Genre:
Hard Rock / Blues Rock / Psychedelic Rock / Heavy Metal
Released:
September 6, 1974
Label:
Gull Entertainment Ltd.
Purchase:
Here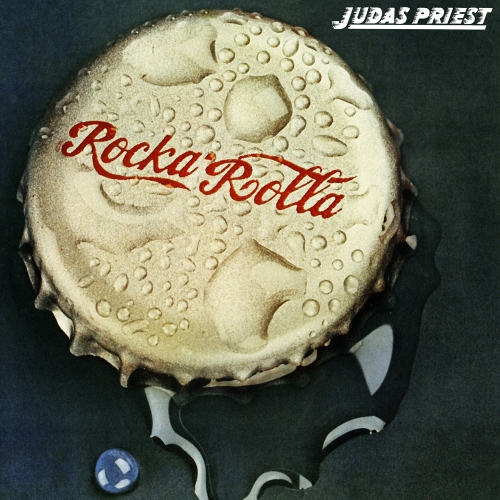 Tracklist:
One For The Road
Rocka Rolla
Winter
Deep Freeze
Winter Retreat
Cheater
Never Satisfied
Run of the Mill
Dying to Meet You / Hero, Hero
Caviar and Meths (Instrumental)
Full Album:

Going back to 1974 when Rocka Rolla was released, it was very different from other music being released
.
Rocka Rolla was also very different than any other Judas Priest release after 1974, even Sad Wings of Destiny was heavier than Rocka Rolla. In 1974 there were releases from Queen, Genesis, Supertramp, King Crimson, and Deep Purple........nothing like the Judas Priest debut. Rocka Rolla didn't do very well commercially because of how different the music was for its time. Rocka Rolla held on to the bluesy psychedelics of the 1960
'
s and they did this style of music quite well and they did it with some added heaviness that hints at the Judas Priest of the future. In 1974, heavy metal was still in its infancy and the time period was still dominated by hard rock, so the added heaviness you hear in Rocka Rolla was experimental....which kept the album from being a commercial success. Classic and hard rock fans of today definitely have a great appreciation for this album
.
I consider Rocka Rolla an essential album to my heavy metal collection.
If you are fairly new to heavy metal and began listening to Judas Priest with, say.....Stained Class, then go back in their discography and listen to Rocka Rolla, you would not even realize you were hearing Judas Priest. However, if you give Rocka Rolla a couple listens you will hear an occasional dual guitar (a bench mark of Judas Priest), soaring vocals, and a heaviness that does speak of a future heavy metal band that becomes a historical entity. An added bonus to this album is the excellent production.
Outstaqnding tracks: Rocka Rolla, Never Satisfied, and the proggy Run of the Mill
My overall rating: 4.5/5