Administrator
Staff member
Joined

Mar 27, 2018
Messages

2,132
Age

57
Location
5.00 star(s)
Rating: 5.00/5 1 Vote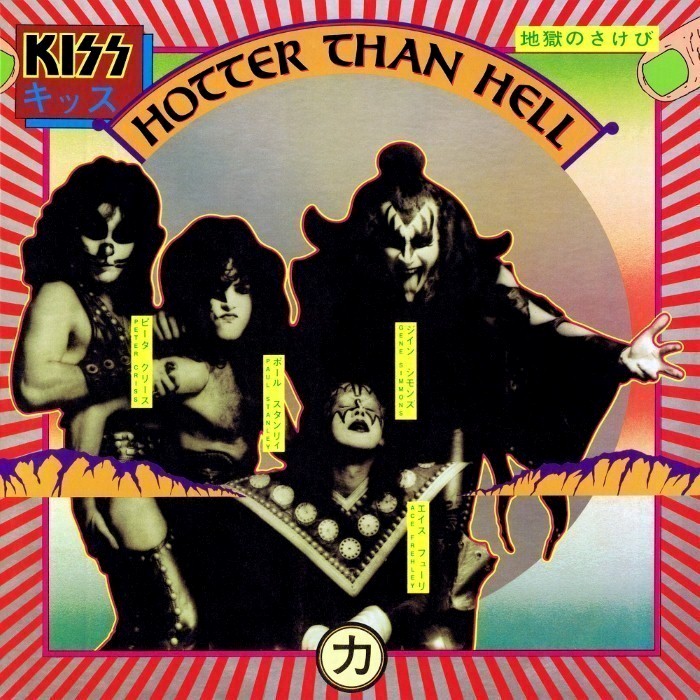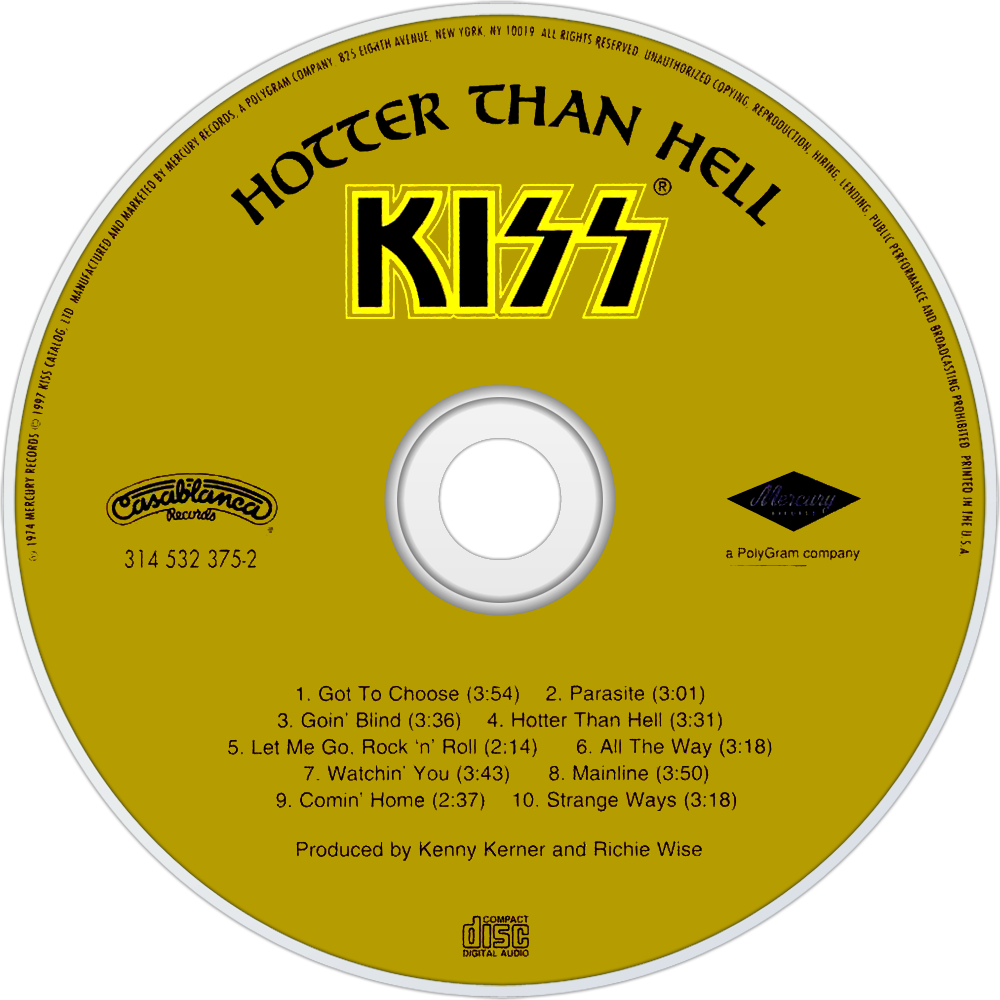 Title:
Hotter Than Hell
Artist:
KISS
Genre:
Classic Rock
Released:
1974
Tracks:
1 - Got to Choose - 3:54
2 - Parasite - 3:02
3 - Goin' Blind - 3:37
4 - Hotter Than Hell - 3:30
5 - Let Me Go, Rock 'n Roll - 2:15
6 - All the Way - 3:17
7 - Watchin' You - 3:44
8 - Mainline - 3:51
9 - Comin' Home - 2:38
10 - Strange Ways - 3:18
Overview:
Hotter Than Hell is the second studio album by American rock band Kiss, released on October 22, 1974. It was certified Gold on June 23, 1977, having shipped 500,000 copies. The album was re-released in 1997 in a remastered version. It peaked on the charts at #100, without the benefit of a hit single. Many of the album's songs are live staples for the band, including "Got to Choose", "Parasite", "Hotter Than Hell", "Let Me Go, Rock & Roll", and "Watchin' You".

The production team of Kenny Kerner and Richie Wise, who had produced the group's first album, was chosen for the follow-up. Since the pair had relocated to Los Angeles, Kiss moved there to work with them. The band who are all from New York, immediately developed a dislike for their new surroundings. Paul Stanley's guitar was stolen on his first day in Los Angeles. The working title for the album was The Harder They Come. Although the album featured three songs penned by lead guitarist Ace Frehley, he did not sing lead vocals on any of them; his lack of confidence in his singing abilities at the time led to lead vocal duties for "Parasite" and "Strange Ways" going to Gene Simmons and Peter Criss, respectively. Frehley's guitar solo on "Strange Ways" has been referred to as one of his best.

The album is well known for its striking cover. The front featured Japanese manga-influenced artwork, and the back cover showed individual band shots taken by Norman Seeff at a wild party, and a composite of all four band members' makeup designs.