0.00 star(s)
Rating: 0.00/5 0 Votes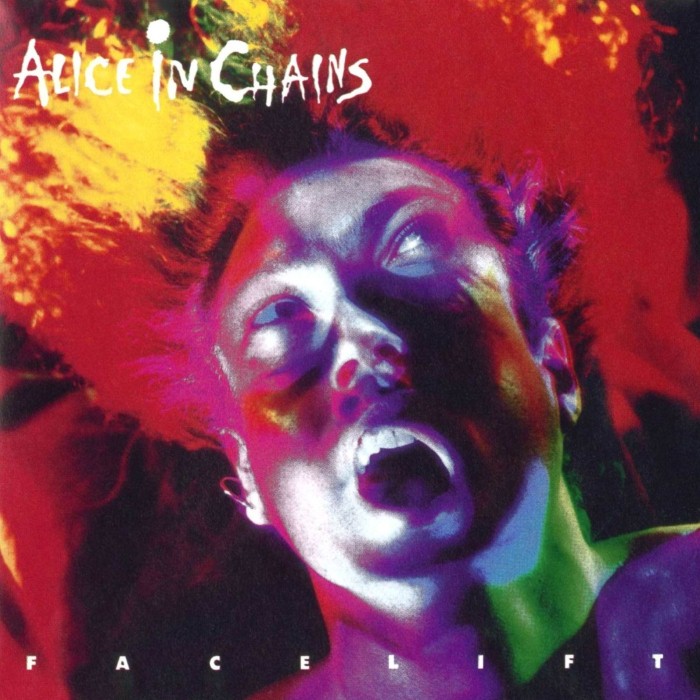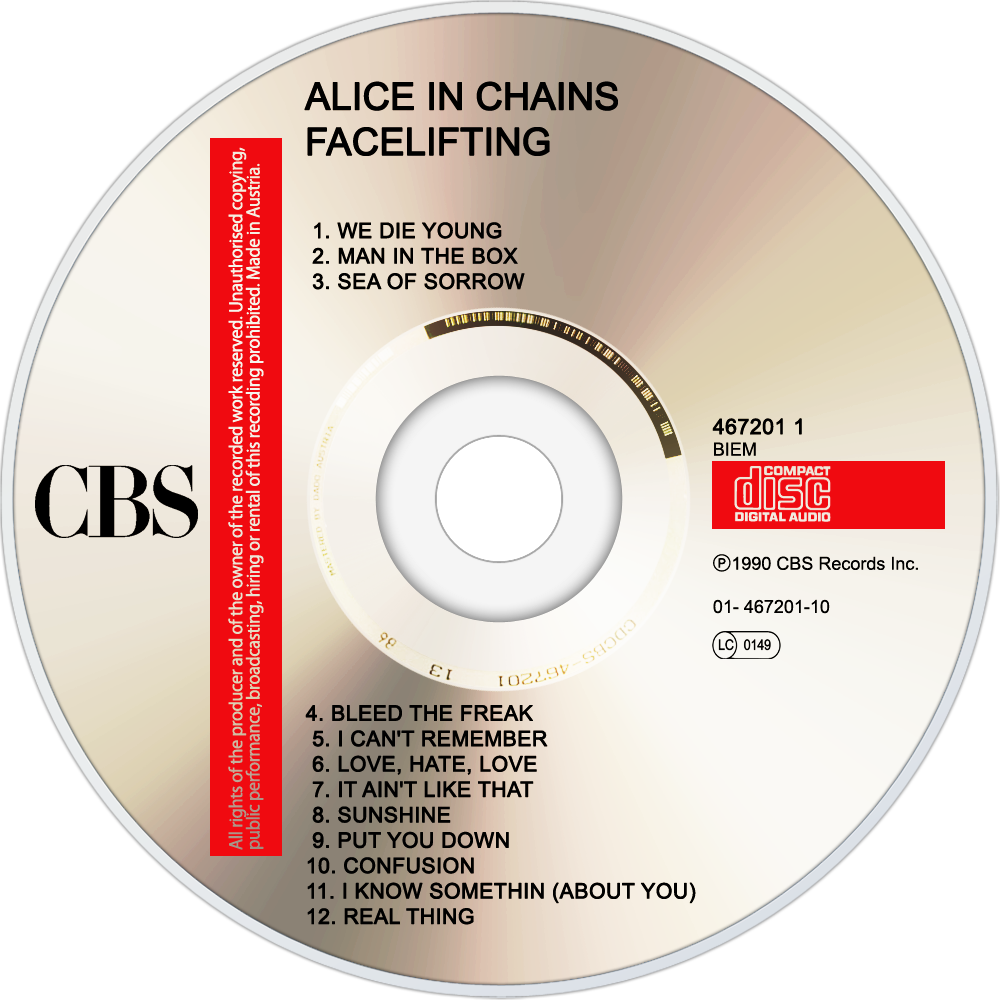 Title:
Facelift
Artist:
Alice in Chains
Genre:
Alternative Metal
Released:
1990
Tracks:
1 - We Die Young - 2:32
2 - Man in the Box - 4:46

3 - Sea of Sorrow - 5:49
4 - Bleed the Freak - 4:01
5 - I Can't Remember - 3:42
6 - Love, Hate, Love - 6:27
7 - It Ain't Like That - 4:37
8 - Sunshine - 4:44
9 - Put You Down - 3:16
10 - Confusion - 5:44
11 - I Know Somethin (Bout You) - 4:21
12 - Real Thing - 4:03
Overview:
Facelift is the debut studio album by the American rock band Alice in Chains. The album was released on August 21, 1990. The album was the first grunge album to be certified platinum and has gone on to be certified double-platinum by the RIAA for shipments of two million copies in the United States. Local promoter Randy Hauser became aware of the band at a concert, and offered to pay for demo recordings. However, one day before the band was due to record at the Music Bank studio in Washington, police shut down the studio during the biggest marijuana raid in the history of the state. The final demo was named The Treehouse Tapes, and found its way to the music managers Kelly Curtis and Susan Silver, who also managed the Seattle-based band Soundgarden. Curtis and Silver passed on the demo to Columbia Records' A&R representative Nick Terzo, who set up an appointment with label president Don Ienner. Based on The Treehouse Tapes (a 1988 demo tape sold by the band at shows), Ienner signed Alice in Chains to Columbia in 1989.