Administrator
Staff member
Joined

Mar 27, 2018
Messages

2,132
Age

57
Location
0.00 star(s)
Rating: 0.00/5 0 Votes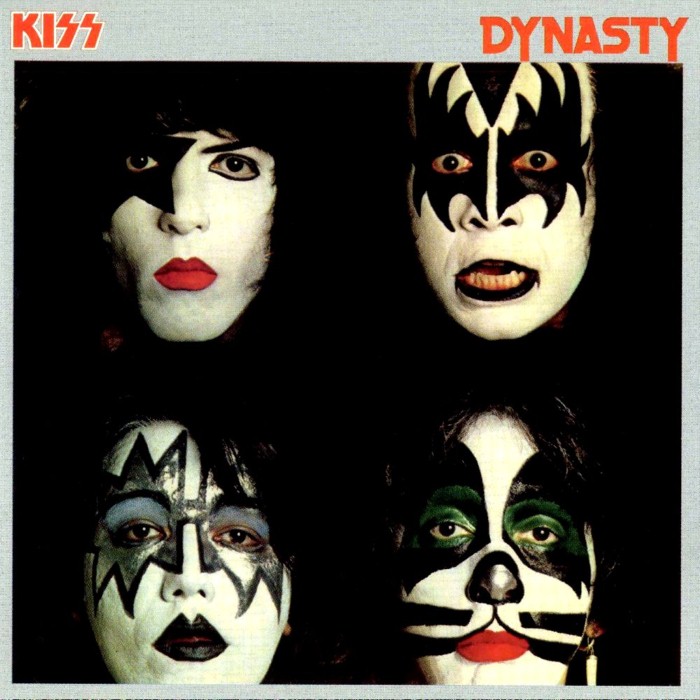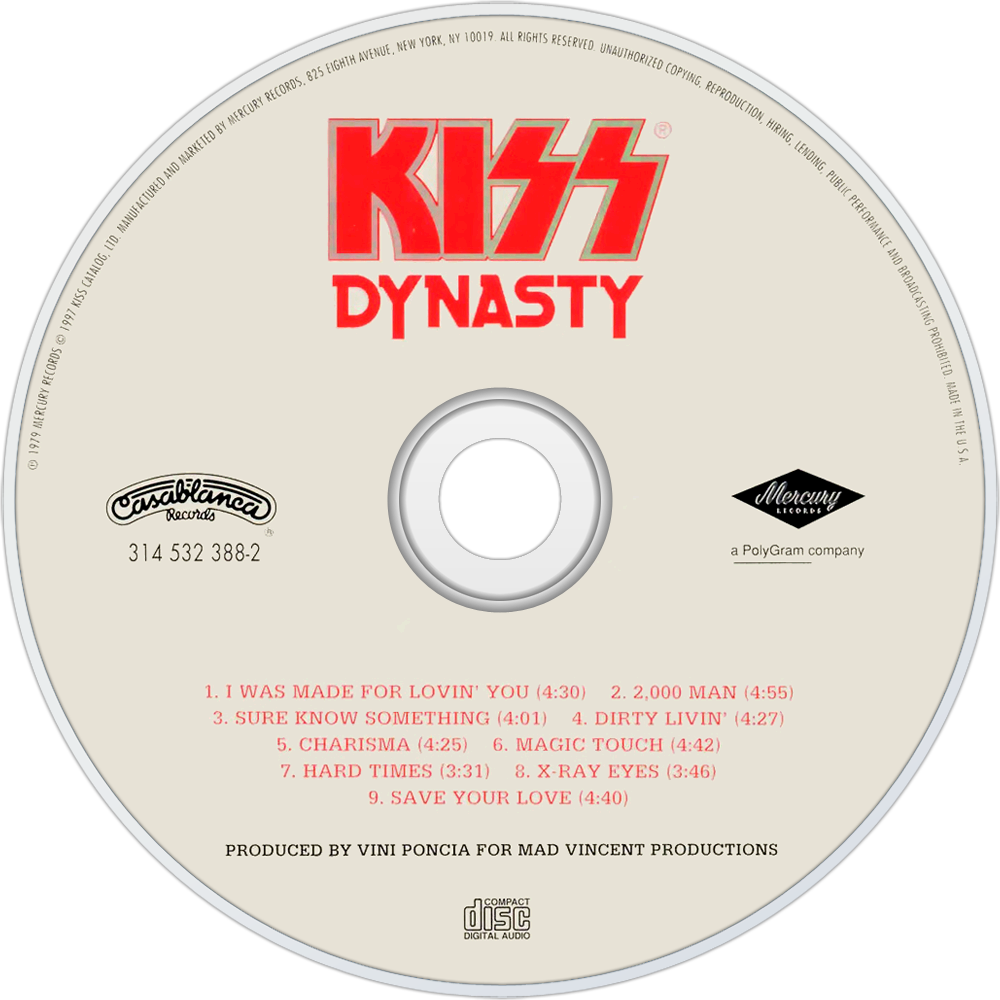 Title:
Dynasty
Artist:
KISS
Genre:
Classic Rock
Released:
1979
Tracks:
1 - I Was Made for Lovin' You - 4:33
2 - 2,000 Man - 4:56
3 - Sure Know Something - 4:01
4 - Dirty Livin' - 4:27
5 - Charisma - 4:25
6 - Magic Touch - 4:42
7 - Hard Times - 3:31
8 - X-Ray Eyes - 3:46
9 - Save Your Love - 4:40
Overview:
Dynasty is the seventh studio album by American rock band Kiss. It was produced by Vini Poncia and released on Casablanca Records on May 23, 1979. Dynasty marked the first time that the original four members of Kiss did not all appear together for the entire album. In later interviews, the band admitted that they started to listen to outsiders about what direction the music should go around the time of Dynasty.
The album and the following tour, were billed as the "Return of Kiss". Kiss had not released a studio album since 1977's Love Gun. Instead, Kiss released their second live album and each member had recorded eponymous solo albums, which were simultaneously released on September 18, 1978.
After pre-production and rehearsals were completed, Vini Poncia (who had produced Peter Criss), decided that Criss' drumming was substandard, an opinion shared by Paul Stanley and Gene Simmons. Criss by this time hindered by injuries suffered to his hands in a 1978 car accident. Kiss hired South African-born studio drummer Anton Fig, who played on Ace Frehley, to play on the Dynasty sessions. With the exception of his song, "Dirty Livin'", Peter Criss does not appear on the album, and he would not perform on another Kiss album until 1998's Psycho Circus. Anton Fig was again hired to replace Criss during recording sessions for the following album Unmasked. Eric Carr was hired as Criss' replacement before the tour for the album began.
Ace Frehley, who himself would depart the band about 18 months later, sings three songs on Dynasty, "Hard Times", "Save Your Love" and a cover of the Rolling Stones song "2000 Man". Although he had frequently sung backing vocals and had written the Kiss classics "Cold Gin" and "Parasite", Frehley had only debuted as a lead singer on his song "Shock Me" on Love Gun because he lacked confidence in his ability as a lead singer.
Paul Stanley's "I Was Made for Lovin' You" was a concerted effort to write a hit song in the vein of disco music, which was popular at the time. It was one of their biggest singles ever, peaking at #11 on the American singles chart. He also sang "Sure Know Something" and "Magic Touch". In contrast, Gene Simmons sings lead vocals on only two songs, "Charisma" and "X-Ray Eyes". The album cover is actually a collage of photos taken from the photo session, and not a group shot as it appears. Giorgio Moroder was originally scheduled to produce Dynasty. Escape from Hell was the subtitle of Dynasty's Japanese release.