0.00 star(s)
Rating: 0.00/5 0 Votes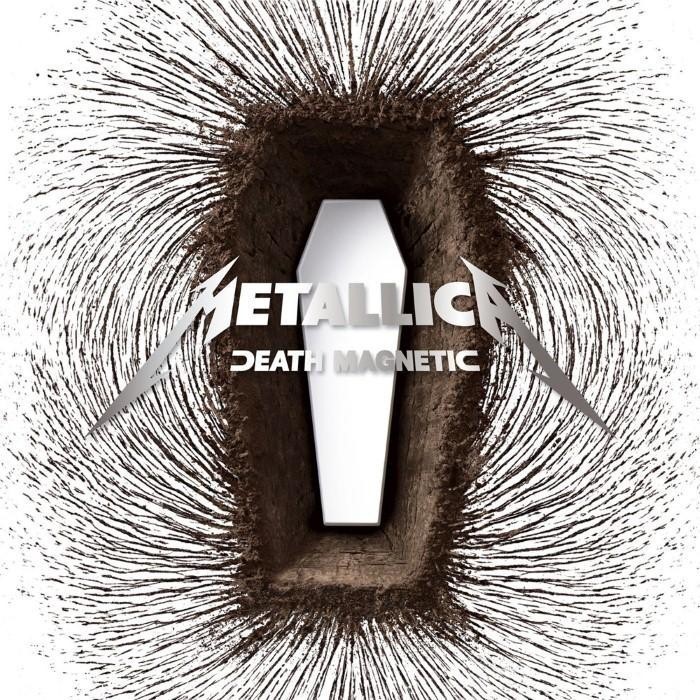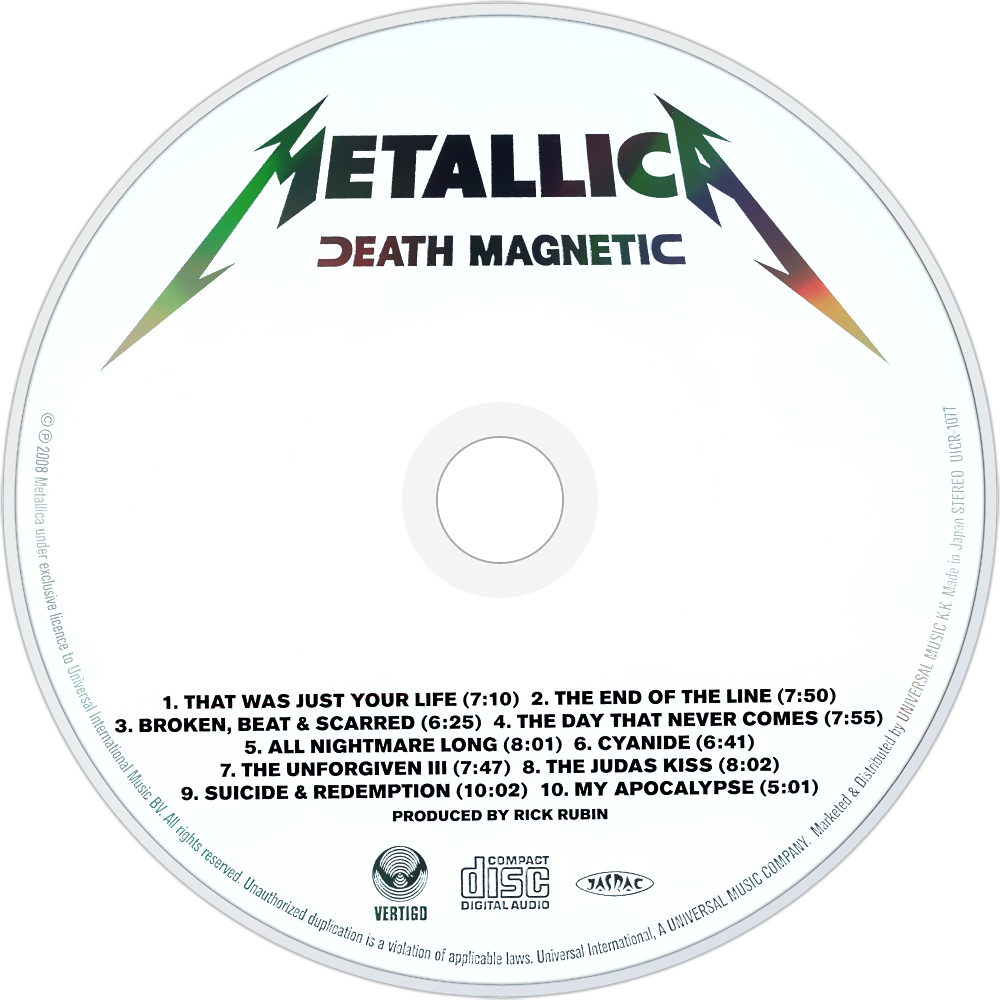 Title:
Death Magnetic
Artist:
Metallica
Genre:
Thrash Metal
Released:
2008
Tracks:
1 - That Was Just Your Life - 7:08
2 - The End of the Line - 7:52
3 - Broken, Beat & Scarred - 6:25
4 - The Day That Never Comes - 7:56

5 - All Nightmare Long - 7:57

6 - Cyanide - 6:39
7 - The Unforgiven III - 7:46
8 - The Judas Kiss - 8:00
9 - Suicide & Redemption - 9:57
10 - My Apocalypse - 5:01
Overview:
Death Magnetic is the ninth studio album by American heavy metal band Metallica, released on September 12, 2008 through Warner Bros. Records. It was the band's first album to be produced by Rick Rubin, making this Metallica's first album since 1988's ...And Justice for All that was not produced by Bob Rock. The album received mostly positive reviews upon release, with critics describing it as a return to the musical style of their early albums.
Musically, the album is a radical departure from Metallica's previous album, St. Anger, which featured no guitar solos and a more modern sound. Death Magnetic, on the other hand, features very long, technical guitar solos from both Kirk Hammett and James Hetfield, marking a return to the band's thrash metal roots. The album was also the band's first album released through Warner Bros. Records, although they still remain with Warner Music Group, which also owns their previous label, Elektra Records. Outside of North America, they are distributed through Universal Music Group as they remain signed to Vertigo Records in the UK. The album is also the band's fifth consecutive studio album to debut at number 1 on the Billboard 200 in the U.S., making Metallica the first band ever to do so.