Administrator
Staff member
Joined

Mar 27, 2018
Messages

2,130
Age

58
Location
0.00 star(s)
Rating: 0.00/5 0 Votes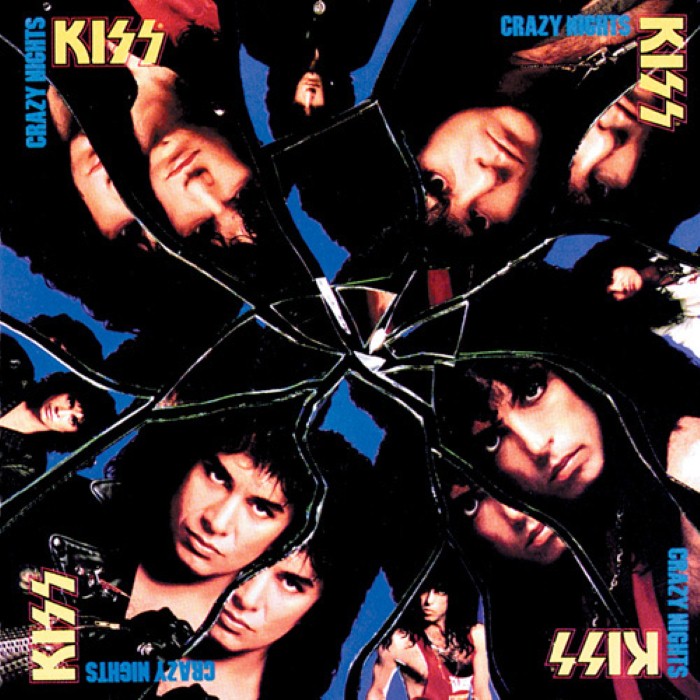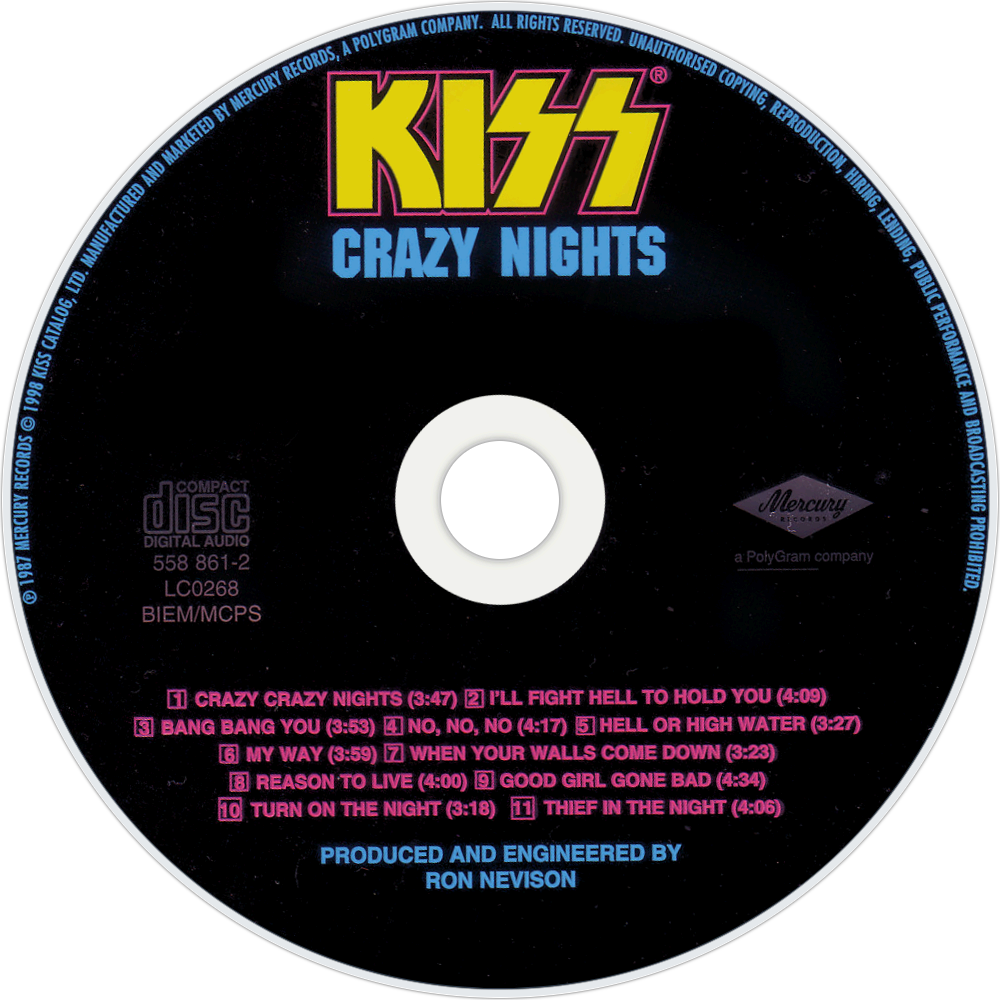 Title:
Crazy Nights
Artist:
KISS
Genre:
Classic Rock
Released:
1987
Tracks:
1 - Crazy Crazy Nights - 3:47
2 - I'll Fight Hell to Hold You - 4:09
3 - Bang Bang You - 3:53
4 - No, No, No - 4:17
5 - Hell or High Water - 3:27
6 - My Way - 3:59
7 - When Your Walls Come Down - 3:23
8 - Reason to Live - 4:00
9 - Good Girl Gone Bad - 4:35
10 - Turn on the Night - 3:18
11 - Thief in the Night - 4:06
Overview:
Crazy Nights is the 14th studio album by American rock band Kiss. The album was recorded in June 1987 and released on September 18, 1987 by Mercury and Vertigo in Europe. The album featured keyboards which was another departure in their music style changing from their Lick It Up/Animalize/Asylum heavy metal sound into a light metal sound.
It was re-released in 1998 as part of the Kiss Remasters series and to date is the last Kiss album to have been remastered.
A relatively high number of songs from the album were performed live during its supporting tour, but during and especially immediately following the tour most of those songs were dropped and were never performed again. Only the song "Crazy Crazy Nights" was retained in their setlist for the Hot in the Shade Tour which followed a couple years later, it was dropped after that tour and would not return for nearly 20 years until the Sonic Boom Over Europe Tour. This makes the album one of the least represented in the bands' entire catalog over the course of their career in their setlists, behind only their 1981 flop "Music from "The Elder"".