5.00 star(s)
Rating: 5.00/5 1 Vote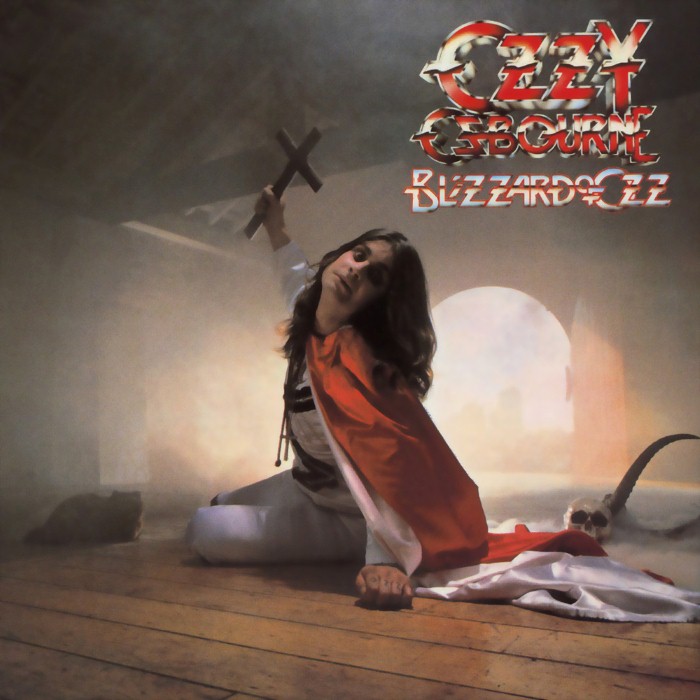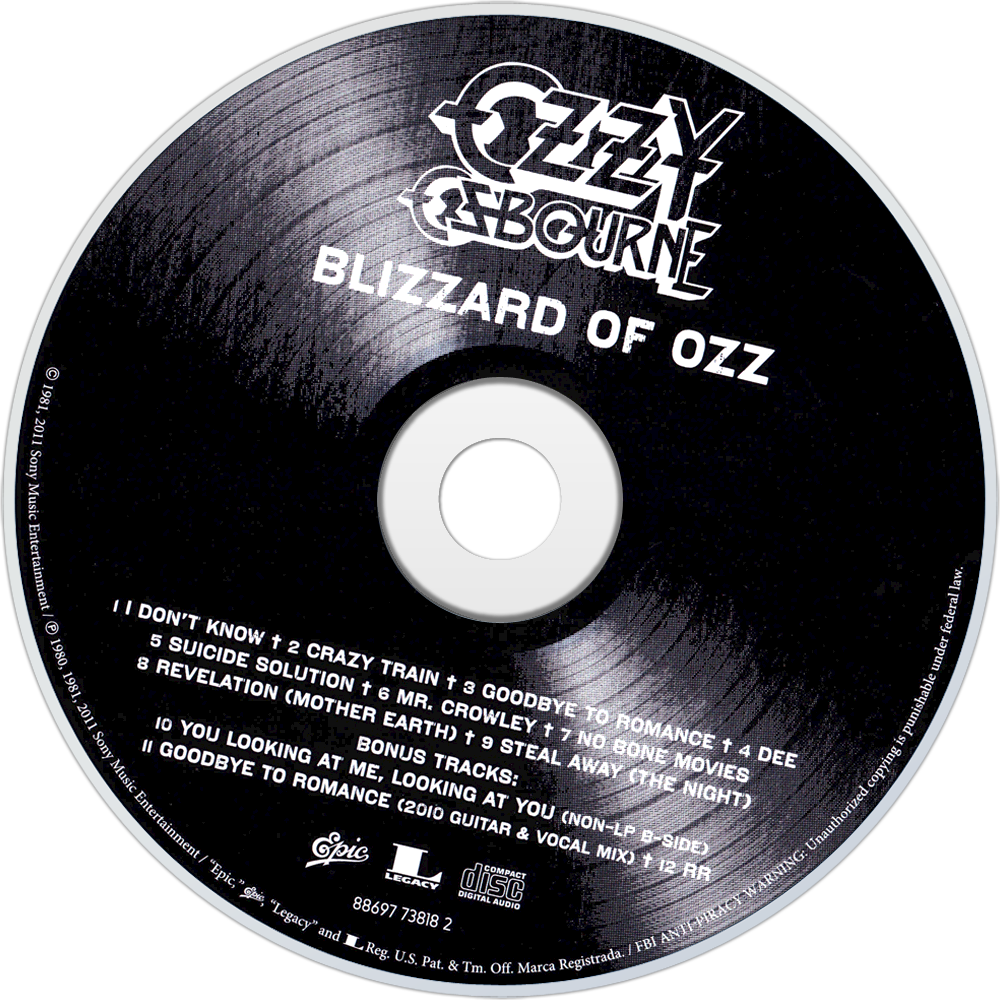 Title:
Blizzard of Ozz
Artist:
Ozzy Osbourne
Genre:
Heavy Metal
Released:
1980
Tracks:
1 - I Don't Know - 5:16
2 - Crazy Train - 4:54

3 - Goodbye to Romance - 5:35
4 - Dee - 0:50
5 - Suicide Solution - 4:19
6 - Mr. Crowley - 4:56

7 - No Bone Movies - 3:58
8 - Revelation (Mother Earth) - 6:09
9 - Steal Away (The Night) - 3:29
10 - You Lookin' at Me Lookin' at You - 4:19
Overview:
Blizzard of Ozz is the debut solo studio album by British vocalist Ozzy Osbourne, recorded in Surrey, UK and released on September 20, 1980 in the UK and on March 27, 1981 in the US. The album was Osbourne's first release following his departure from Black Sabbath and marks his second effort to begin a solo career (his first being in 1978 with members of Necromandus using the name 'Blizzard of Ozz' ).

Blizzard of Ozz is the first of two studio albums Ozzy recorded with guitarist Randy Rhoads prior to Rhoads' death in 1982. Blizzard of Ozz was a commercial success and was certified 4x Platinum in the U.S., (a feat Osbourne would again achieve with the release of No More Tears). The album has sold over 6,000,000 copies worldwide, making it Ozzy's best-selling album to date. In the UK, it was the first of four Osbourne albums to attain Silver certification (60,000 units sold) by the British Phonographic Industry, achieving this in August 1981. It also ranked 13th on a Guitar World readers poll.

Two tracks from the album, "Crazy Train", and "Mr Crowley", were also released as singles in 1980. Crazy Train went on to peak that year at number 9 on Billboard's Top Tracks chart. Nearly 30 years later (January 2009) the song achieved 2.00x Multi-Platinum status. "Crazy Train" has become one of Osbourne's signature songs and a staple of classic rock radio.

Blizzard of Ozz was re-released in 2002 with the original bass and drum tracks removed and replaced by new recordings by Robert Trujillo and Mike Bordin; however the original bass and drum tracks were reinstated for the 2011 release. The release date[clarification needed], initially announced to be 31 May 2011, actually occurred on 11 October 2011. A box set featuring both re-issued albums, the Blizzard of Ozz/Diary of a Madman 30th Anniversary Deluxe Box Set, was released, featuring both CD re-issues, 180-gram LP Vinyl versions of both albums (original album only), the "Thirty Years After the Blizzard" DVD Documentary, over 70 minutes of additional rare live performances and interviews, a replica of Ozzy's iconic cross, and a 2 sided poster.

Chris Tsangarides was originally hired to produce the album, with Max Norman to serve as studio engineer. Osbourne and the band were very unhappy with Tsangarides' production; Osbourne fired him and Norman stepped in to complete producing and engineering for the album. Norman's production work on Blizzard of Ozz is uncredited, though he did produce all of Osbourne's albums prior to The Ultimate Sin.