5.00 star(s)
Rating: 5.00/5 1 Vote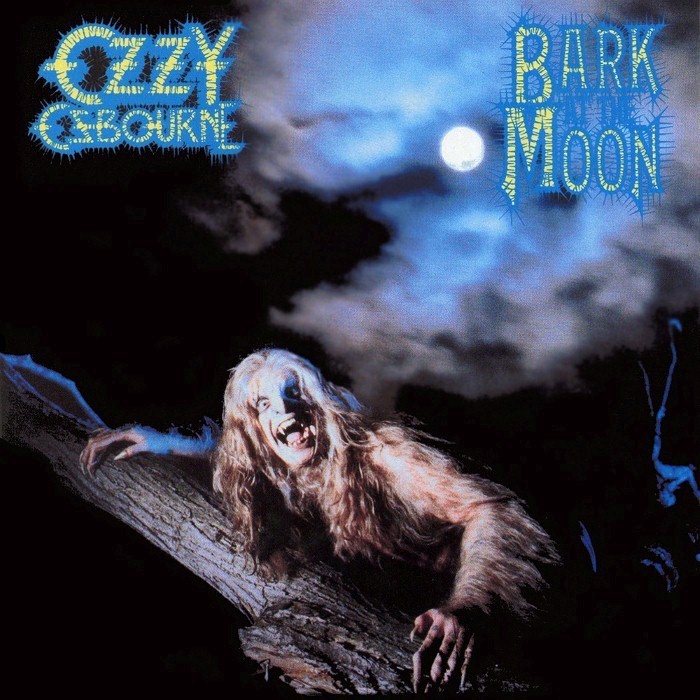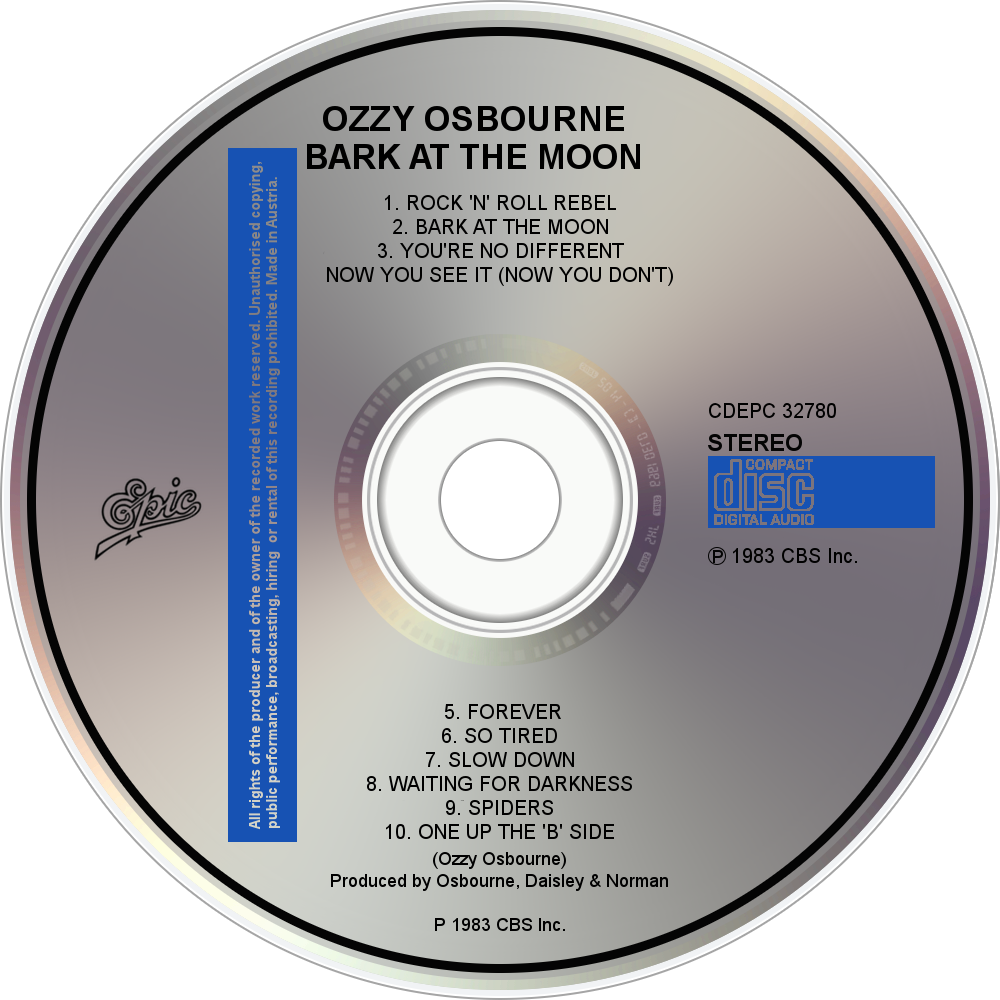 Title:
Bark at the Moon
Artist:
Ozzy Osbourne
Genre:
Heavy Metal
Released:
1983
Tracks:
1 - Bark at the Moon - 4:17

2 - You're No Different - 5:02
3 - Now You See It (Now You Don't) - 5:05
4 - Rock 'n' Roll Rebel - 5:28

5 - Centre of Eternity - 5:24
6 - So Tired - 3:59
7 - Slow Down - 4:18
8 - Waiting for Darkness - 5:14
9 - Spiders in the Night - 4:20
Overview:
Bark at the Moon is the third studio album by British vocalist Ozzy Osbourne, originally released on December 10, 1983. It is the first of Osbourne's solo studio albums to not feature guitarist Randy Rhoads who was killed a year earlier in a plane crash. This album features former Mickey Ratt, Rough Cutt, and Dio guitarist Jake E. Lee.

This is the only Ozzy Osbourne album on which the songwriting credits are given solely to Osbourne. However, he stated several years later in the liner notes to The Ozzman Cometh that the title track was in fact co-written by Jake E. Lee. Osbourne's bassist at the time, Bob Daisley, has stated that he co-wrote most of the music with Lee and wrote the vast majority of the lyrics. Due to legal issues, neither Lee nor Daisley's names were listed in the songwriting credits. Daisley has stated, however, that he accepted a buyout from Osbourne in exchange for writing credit.

Bark at the Moon was remastered and released on CD in 1995. It was reissued again in 2002, although this version was actually a remix of the album. Many fans were displeased with the remix, noting that some elements found in the original mix are not present in the remix, namely several lead guitar parts.

Some European pressings identified the track "Centre of Eternity" as "Forever". On tours for the album, Osbourne referred to it as "Forever". This can be heard on bootleg recordings of tours promoting the album. The release of "So Tired", a ballad, as the album's second single, was unpopular with many longtime fans.

The album peaked at number 19 on the Billboard album chart and within several weeks of release was certified Gold for over 500,000 sales in the United States alone. To date, it has sold over 3,000,000 copies in the U.S.

In the U.K., it was the third of four Osbourne albums to attain Silver certification (60,000 units sold) by the British Phonographic Industry, achieving this in January 1984.