Administrator
Staff member
Joined

Mar 27, 2018
Messages

2,131
Age

57
Location
5.00 star(s)
Rating: 5.00/5 1 Vote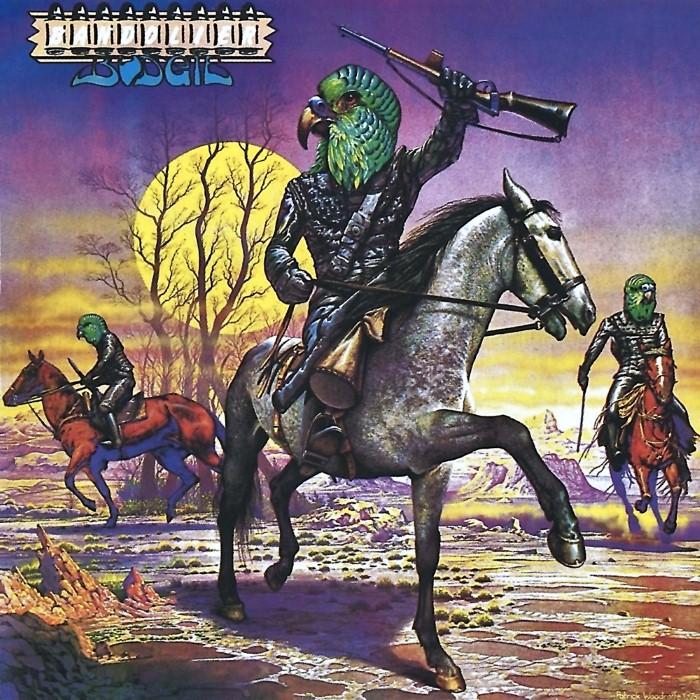 Title:
Bandolier
Artist:
Budgie
Genre:
Hard Rock
Released:
1975
Tracks:
1 - Breaking All the House Rules - 7:23
2 - Slipaway (A Parrot Fashion Ball) - 4:02
3 - Who Do You Want for Your Love? - 6:09
4 - I Can't See My Feelings - 5:54
5 - I Ain't No Mountain - 3:36
6 - Napoleon Bona, Parts One & Two - 7:15
Overview:
Bandolier is the fifth album by Welsh rock band Budgie, released in September 1975 through MCA Records. It reached #36 in the UK and was certified gold in 1976. The album was released in the US on A&M Records (now owned by MCA successor Universal Music Group, while the MCA label itself has been absorbed into Geffen Records, which like A&M is currently a subsidiary of Interscope Records) in late 1975. The cover art was created by artist Patrick Woodroffe.

The song "I Can't See My Feelings" was covered by Iron Maiden on the b-side of their 1992 single "From Here to Eternity".

'Bandolier - Budgie', a free iTunes app for iPad, iPhone and iPod touch, was released in December 2011. It tells the story of the making of Bandolier in the band's own words, including an extensive audio interview with Burke Shelley.