4.00 star(s)
Rating: 4.00/5 2 Votes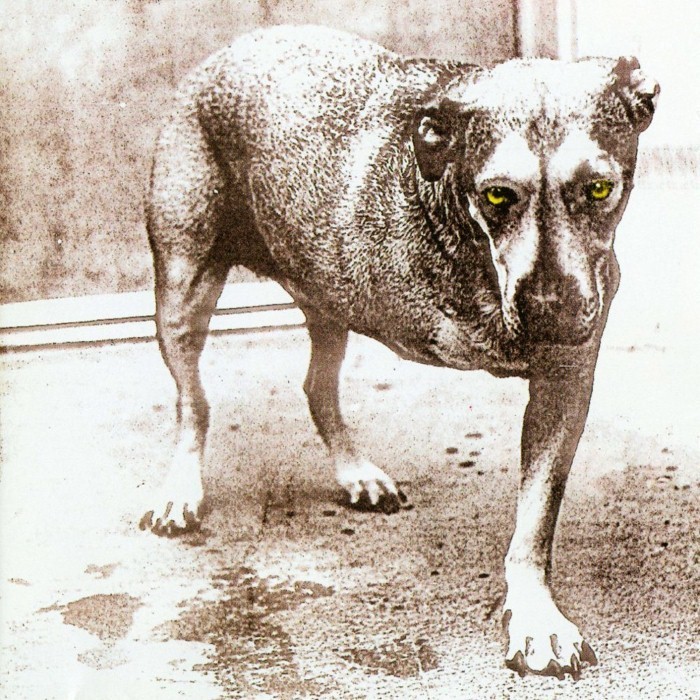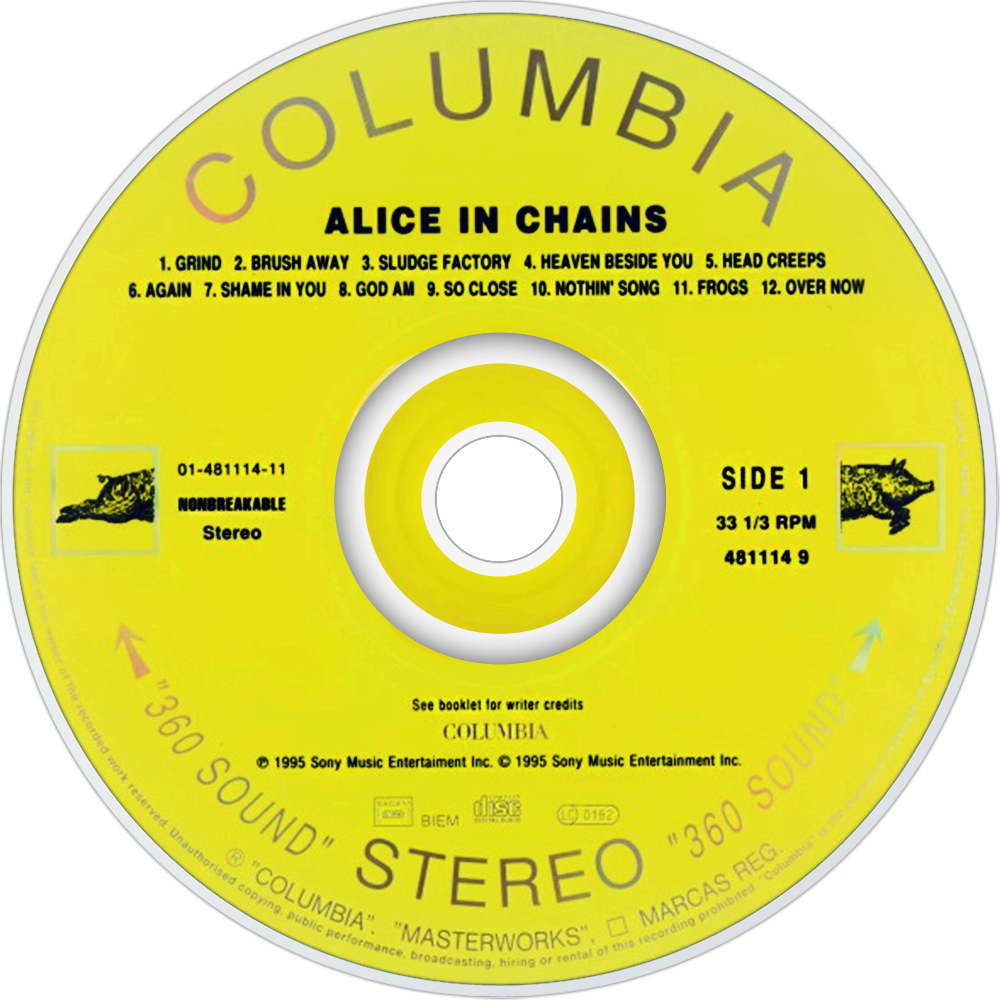 Title:
Alice in Chains
Artist:
Alice in Chains
Genre:
Alternative Metal
Released:
1995
Tracks:
1 - Grind - 4:45
2 - Brush Away - 3:22
3 - Sludge Factory - 7:12
4 - Heaven Beside You - 5:27

5 - Head Creeps - 6:28
6 - Again - 4:05
7 - Shame in You - 5:35
8 - God Am - 4:07
9 - So Close - 2:45
10 - Nothin' Song - 5:40
11 - Frogs - 8:18
12 - Over Now - 7:03
Overview:
Alice in Chains is the eponymous third studio album by the American rock band Alice in Chains. Released on November 7, 1995, it was the follow-up to the highly successful Dirt. Similar to Dirt the album's songs focus on heavy subject matter such as depression, isolation, drug use, anger and death. The album relies less on metallic riffs and more on melody and texturally varied arrangements than the group's previous full-length albums, finally integrating some of the more delicate acoustic moods of their EPs. It marks the band's last studio album to feature vocalist Layne Staley (who would die of a drug overdose in 2002) and the last until Black Gives Way to Blue was released in 2009 featuring new vocalist William DuVall. The album has been certified two-times platinum by the RIAA and has sold 3 million copies worldwide. After the release of Jar of Flies, vocalist Layne Staley entered rehab for heroin addiction. The band had been scheduled to tour during the summer of 1994 with Metallica, Suicidal Tendencies, Danzig and Fight, but while in rehearsal for the tour, Staley began using heroin again. Staley's condition prompted the other band members to cancel all scheduled dates one day before the start of the tour, putting the band on hiatus. They were replaced by Candlebox on the tour. While Alice in Chains was on hiatus, Staley joined the "grunge supergroup" Mad Season while guitarist Jerry Cantrell worked on material originally intended for a solo album. In January 1995, Cantrell, bassist Mike Inez, and drummer Sean Kinney began jamming on Cantrell's material. In the spring of 1995, Staley was invited back to join the band. Staley said that "we started to split apart and went different ways, and we felt like we were betraying each other."
In April 1995, Alice in Chains entered Bad Animals Studio in Seattle with producer Toby Wright, who had previously worked with Corrosion of Conformity and Slayer. Few of the songs on the album had been written before the sessions began, so Cantrell's material was used as a starting point. The band would then give the demo tapes to Staley so he could write lyrics. The album was finished in August 1995. Cantrell said, "It was often depressing, and getting it done felt like pulling hair out, but it was the fucking coolest thing, and I'm glad to have gone through it. I will cherish the memory forever," while Staley added, "I'll cherish it forever, too, just because this one I can remember doing."
During the recording of the album Staley was severely addicted to heroin and was often late or absent for recording and rehearsal sessions for the album. Cantrell said "...It was a really painful session because it took so long. It was horrifying to see [Layne] in that condition. Yet, when he was cognizant, he was the sweetest, bright-eyed guy you'd ever want to meet. To be in a meeting with him and have him fall asleep in front of you was gut-wrenching."
While in the studio, a rough mix of the song "Grind" was leaked to radio, and received major airplay. On October 6, 1995, the band released the studio version of the song to radio via satellite uplink. The mockumentary, The Nona Tapes, features interview footage regarding the album.