Administrator
Staff member
Joined

Mar 27, 2018
Messages

2,089
Age

55
Location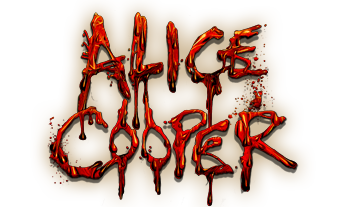 Official Website
Members:
Alice Cooper
Micheal Bruce
Glen Buxton
Dennis Dunaway
Neil Smith
Albums: (The album title is a link to the album thread)
Pretties For You (1969)
Easy Action (1970)
Love It To Death (1971)
Killer (1971)
School's Out (1972)
Billion Dollar Babies (1973)
Muscle of Love (1973)
Welcome To My Nightmare (1975)
Alice Cooper Goes To Hell (1976)
Lace And Whiskey (1977)
From The Inside (1978)
Flush The Fashion (1980)
Special Forces (1981)
Zipper Catches Skin (1982)
DaDa (1983)
Constrictor (1986)
Raise Your Fist and Yell (1987)
Trash (1989)
Hey Stoopid (1991)
The Last Temptation (1994)
Brutal Planet (2000)
Dragontown (2001)
The Eyes Of Alice Cooper (2003)
Dirty Diomonds (2005)
Along Came A Spider (2008)
Welcome 2 My Nightmare (2011)
Paranormal (2017)
Alice Cooper was an American rock band formed in Phoenix, Arizona in 1964. The band consisted of lead singer Vince Furnier, Glen Buxton (lead guitar), Michael Bruce (rhythm guitar, keyboards), Dennis Dunaway (bass guitar), and Neal Smith (drums). Furnier legally changed his name to Alice Cooper and has had a solo career under that name since the band became inactive in 1975. The band was notorious for their elaborate, theatrical shock rock stage shows. In 2011, the original Alice Cooper band was inducted into the Rock and Roll Hall of Fame.
After several years of little success, the Alice Cooper band rose to fame in 1971 with the success of the single "I'm Eighteen" and the album Love It to Death. The band peaked in popularity in 1973 with the album Billion Dollar Babies and its tour, which broke box-office records previously held by The Rolling Stones.
The band consisted of former members from the previous 60s garage rock band, the Spiders. They created everything as a group and wrote virtually the lion's share of what was to become the classic Alice Cooper canon. Neal Smith's sister Cindy Smith Dunaway (Dennis Dunaway's wife) designed the band's costumes and also performed in the stage show (she was the "dancing tooth" during the band's Billion Dollar Babies tour).
The Alice Cooper band was the subject of media criticism after Furnier (Alice Cooper) threw a live chicken into the audience during the 1969 Toronto Rock 'n' Roll Revival Festival. The audience ripped the chicken to shreds.
The band was featured on a Warner Bros sampler album Zapped of bands produced by Frank Zappa for the label, and then went on to release several chart-topping albums and headlining major tours before breaking up in 1975. Vincent Furnier took "Alice Cooper" as his own name and carried on with a new group of musicians, the original band becoming officially defunct. The band played their final show on April 8, 1974 in Rio de Janeiro, Brazil.
Bruce, Dunaway and Smith would go on to form the short-lived band Billion Dollar Babies, producing one album - Battle Axe - in 1977. While occasionally performing with one another and Glen Buxton, they would not reunite with Alice until October 23, 1999, at the second Glen Buxton Memorial Weekend for a show at CoopersTown in Phoenix (Buxton having died in 1997). They reunited for another show, with Steve Hunter on guitar, on December 16, 2010, at the Dodge Theatre in Phoenix. This lineup would perform together again (televised) on March 14, 2011, at the induction of the original Alice Cooper group into the Rock and Roll Hall of Fame, as well as on May 11, 2011, at London's Battersea Power Station at the Jagermiester Ice Cold 4D event (webcast). Bruce, Dunaway and Smith appeared on three tracks they co-wrote on Alice's 2011 album Welcome 2 My Nightmare.
A documentary about the Alice Cooper band entitled Super Duper Alice Cooper premiered at the Tribeca Film Festival on April 17, 2014, and was scheduled to be screened at the Hot Docs Canadian International Documentary Festival a week later.
On October 6, 2015, a surprise reunion show took place in Dallas at Dunaway's book signing session where he was joined by Bruce, Smith, Cooper and Ryan Roxie, who replaced the late Glen Buxton. The surviving members of the band are set to record and release an album with Cooper in 2016.
Last edited: