Administrator
Staff member
Joined

Mar 27, 2018
Messages

2,130
Age

58
Location
0.00 star(s)
Rating: 0.00/5 0 Votes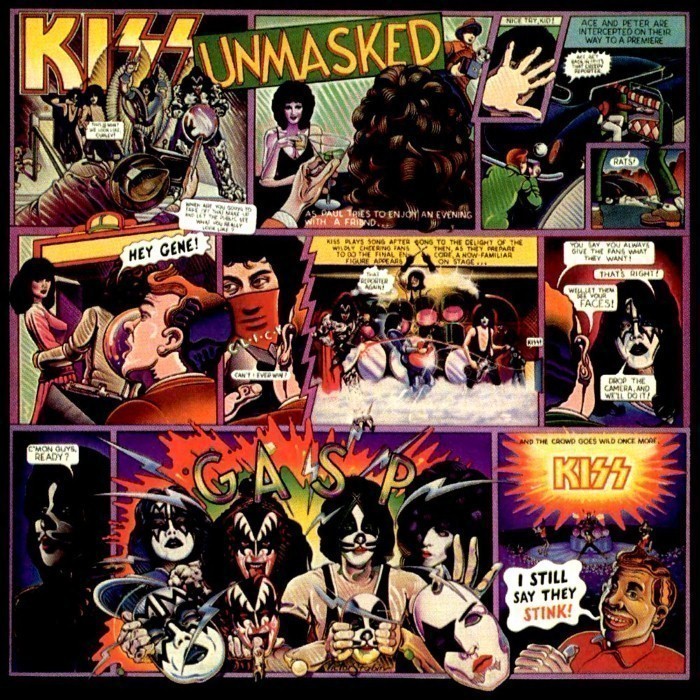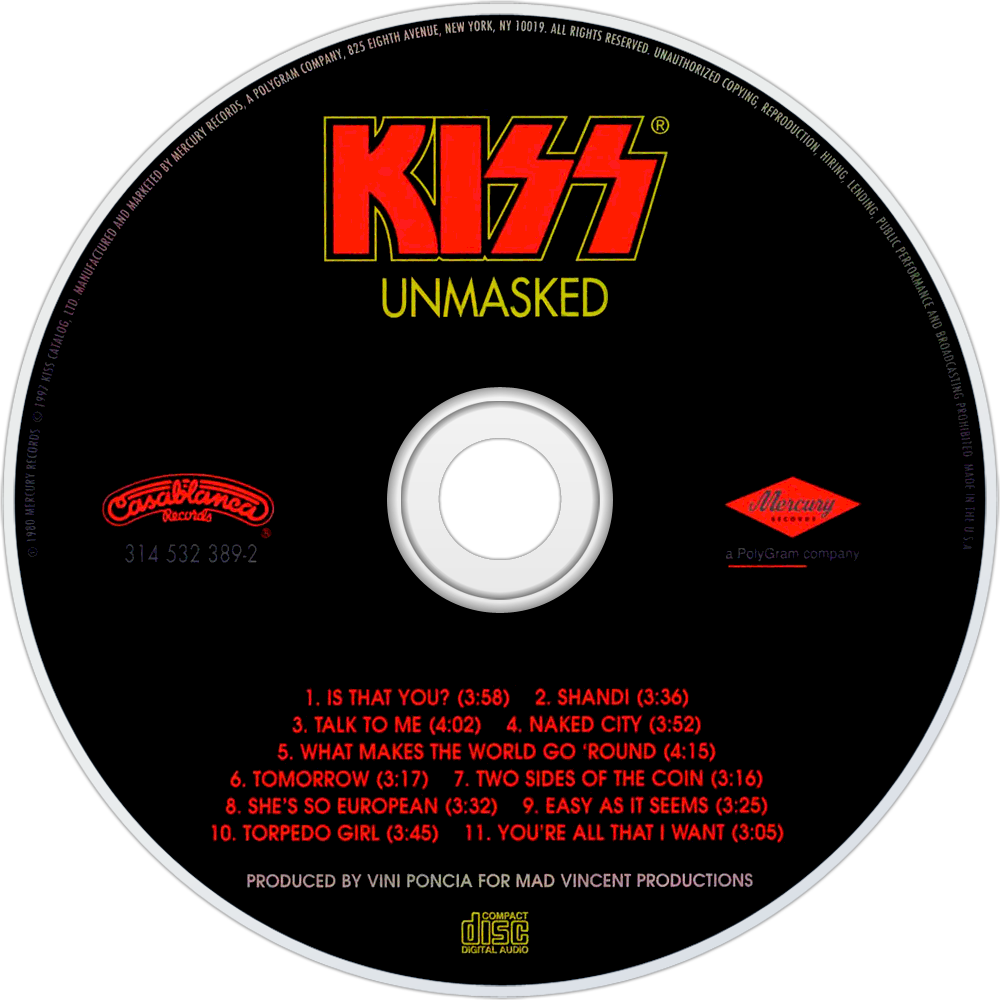 Title:
Unmasked
Artist:
KISS
Genre:
Classic Rock
Released:
1980
Tracks:
1 - Is That You? - 3:59
2 - Shandi - 3:36
3 - Talk to Me - 4:02
4 - Naked City - 3:52
5 - What Makes the World Go 'Round - 4:15
6 - Tomorrow - 3:17
7 - Two Sides of the Coin - 3:16
8 - She's So European - 3:32
9 - Easy as It Seems - 3:25
10 - Torpedo Girl - 3:45
11 - You're All That I Want - 3:04
Overview:
Unmasked is the eighth studio album by American hard rock band Kiss, released in 1980. It was the last studio album to feature the original lineup of Paul Stanley, Gene Simmons, Ace Frehley and Peter Criss until the band reunited. Criss actually had no involvement with the recording of the album; Anton Fig (uncredited) played all the drums on the album.
The band filmed a promotional video for "Shandi" with Criss. It was the last time Criss appeared with Kiss until he performed with them at a Kiss Convention on June 17, 1995. In the band's authorized biography, he revealed that he was the last one left in the band's dressing room after filming and broke down crying. A lip-synched German television performance of "Talk to Me" and "She's So European" featured the debut of Eric Carr, who became the band's permanent drummer until his death in 1991. The band would play a concert at the Palladium Theatre in New York to officially introduce Carr as Criss' permanent replacement in the band.
The album features substantial songwriting contributions from Vini Poncia, who had previously been Ringo Starr's post-Beatles songwriting partner. The album marked the first time Kiss had used the contributions of outside songwriters to such a large extent, as all but the two Ace Frehley contributions were written or co-written by someone outside the band.
The album's songs have been largely ignored on live performances, with the exception of "Shandi", which is sometimes played in the band's shows, particularly in Australia (where the song became a top 10 hit in 1980). "Talk to Me" was played in 2001 during the Australian and Japanese concerts of the "Farewell Tour", and has not been performed again since the departure of Frehley.