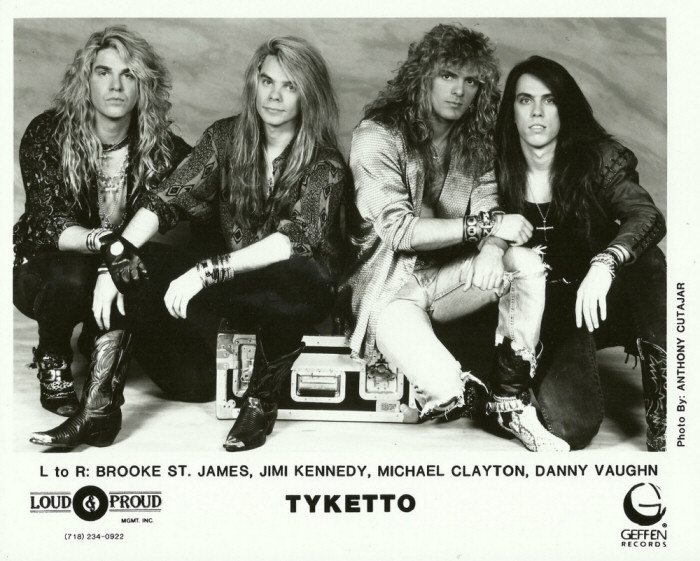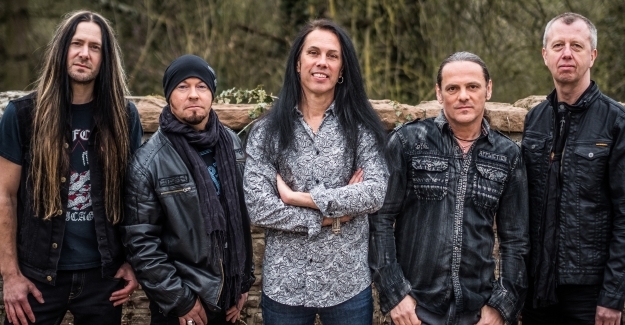 Official Website
Current Members:
Danny Vaughn

- Lead vocals, acoustic guitar, acoustic bass guitar, mandolin, harmonica, percussion
Chris Green - Lead guitar, backing vocals

Chris Childs

- Bass guitar, backing vocals
Michael Clayton - Drums, percussion, backing vocals
Ged Rylands - Keyboards, backing vocals
Notable past members:
Brooke St. James - Lead guitar, acoustic guitar, coral sitar, keyboards, percussion, backing vocals
Jimi Kennedy - Bass guitar, percussion, backing vocals
Albums:
Don't Come Easy (1991)
Strength in Numbers (1994)
Shine (1995)
Dig in Deep (2012)
REACH (2016)
Tyketto is a glam metal / hard rock band that formed in 1987 and were from New York.
Funny story....I put this band's name into the website called Music-Map which is suppose to find bands that are similar. Well.....the screen loaded up with a bunch of band names and none of them floated even close to Tyketto. Is this band original? No, not in the least. Tyketto just was not promoted as much as other bands of the same genre. However, they are a very very good band. I would put Tyketto in the same hard rock vein as Warrant, Whitesnake, Danger Danger, Night Ranger, Trixter, yadda yadda.......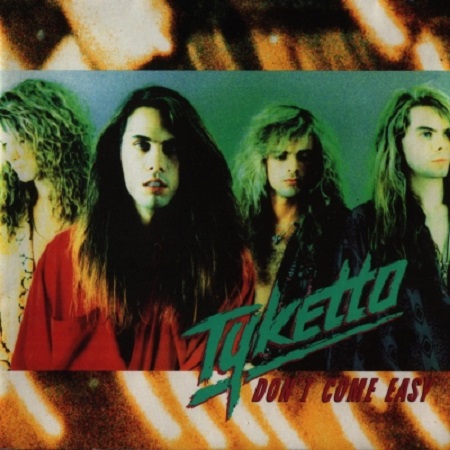 Forever Young
Walk On Fire
I wouldn't be Ms. Magic if I didn't post a ballad....Standing Alone