Administrator
Staff member
Joined

Mar 27, 2018
Messages

1,790
Age

53
Location
0.00 star(s)
Rating: 0.00/5 0 Votes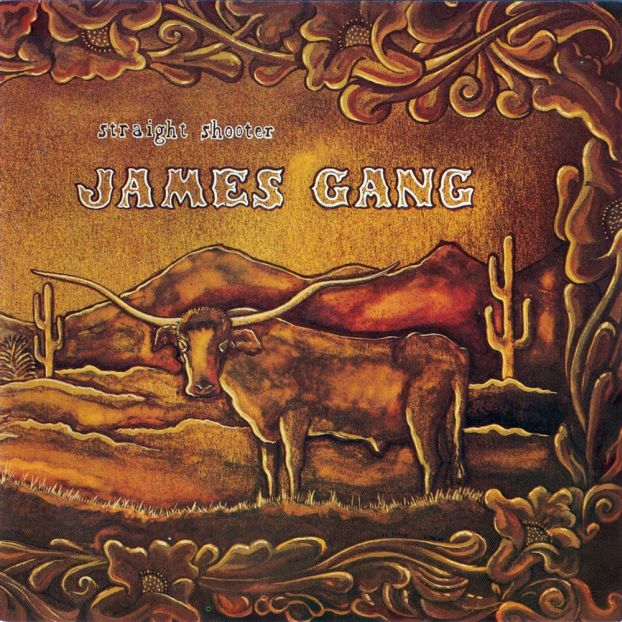 Title:
Straight Shooter
Artist:
James Gang
Genre:
Classic Rock
Released:
1972
Tracks:
1 - Madness - 3:12
2 - Kick Her Back Man - 4:51
3 - Get Her Back Again - 2:45
4 - Looking for My Lady - 2:55
5 - Getting Old - 3:47
6 - I'll Tell You Why - 3:53
7 - Hairy Hypochondriac - 2:58
8 - Let Me Come Home - 5:00
9 - My Door Is Open - 5:55
Overview:
"Straight Shooter" is the fourth studio album by James Gang, which was released in July 1972 on ABC Records in the US and Probe Records in the UK. This is the first James Gang album recorded after their guitarist/keyboardist/vocalist, Joe Walsh left the band and went on to form the band, Barnstorm. The remaining members, Dale Peters (bass guitar and backing vocals) and Jim Fox (drums and organ) were joined on this album by ex-Bush singer Roy Kenner and guitarist Domenic Troiano. Bush, whose lone album was released in the United States by ABC's subsidiary label Dunhill Records, had broken up at about the same time as Walsh left the James Gang, so Kenner's and Troiano's joining Peters and Fox effectively merged the remnants of the two bands.