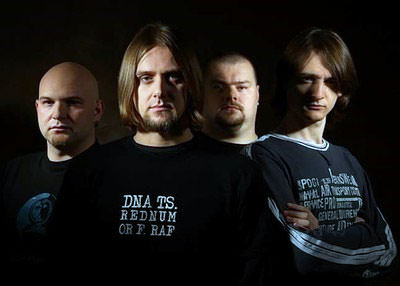 Riverside
Official Website
Here is a band that has not only time and time again proven to be worthy of praise, but they simultaneously are one of the most underrated progressive rock bands that came out post-2000. It says a lot about a band that is willing to continue the tradition of progressive rock, and add their own little spin to it.
Basically, Riverside are a pretty great band that have had worldwide success, but there are still a surprising amount of people in this world that don't know their name. Think of bands like Porcupine Tree, Dead Can Dance, and Radiohead and you've basically got yourself a hybrid of sound that Riverside continuously go for, and succeed at in all forms.
They've so far released 7 full length studio albums, and one live album titled "Reality Dream".
When it comes to the music though, I personally prefer anything after Rapid Eye Movement, which came out in 2007. This means, yes, Love, Fear and The Time Machine is easily one of the best progressive rock albums I've ever heard, and considering it came out in 2015, that certainly says a lot. I've probably listened to the album as a whole more than 100 times.
Here's a few samples:
Studio Albums:
Out Of Myself (2003)
Second Life Syndrome (2005)
Rapid Eye Movement (2007)
Anno Domini High Definition (2009)
Shrine Of New Generation Slaves (2013)
Love, Fear And The Time Machine (2015)
Eye Of The Soundscape (2016)
Wasteland (2018)