Administrator
Staff member
Joined

Mar 27, 2018
Messages

2,130
Age

58
Location
0.00 star(s)
Rating: 0.00/5 0 Votes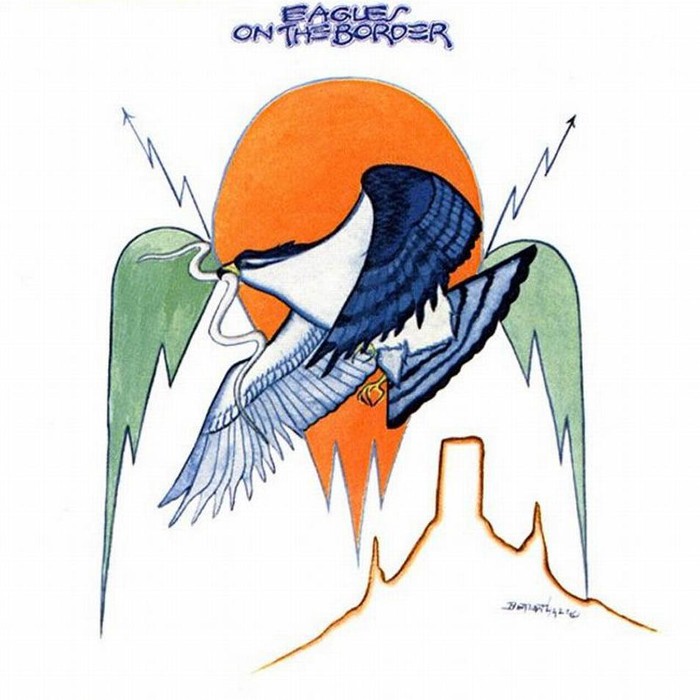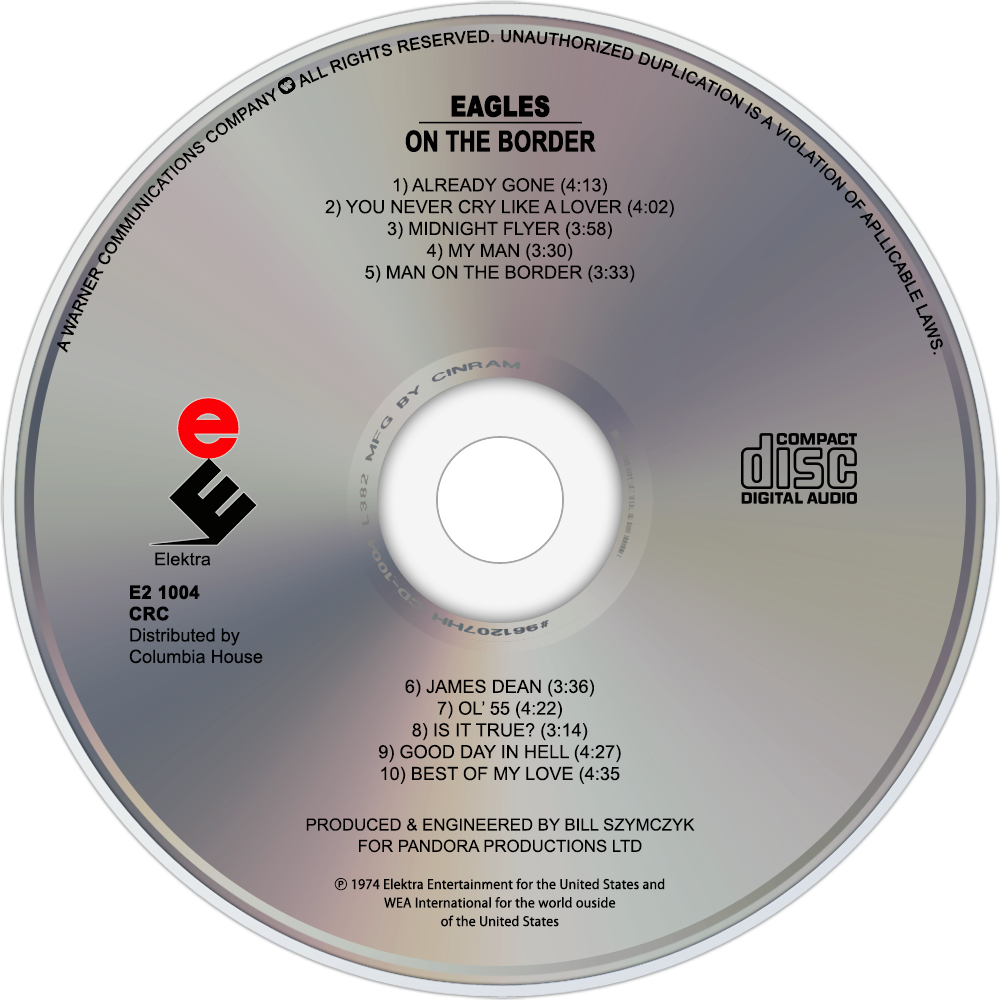 Title:
On the Border
Artist:
Eagles
Genre:
Rock
Released:
1974
Tracks:
1 - Already Gone - 4:15
2 - You Never Cry Like a Lover - 4:00
3 - Midnight Flyer - 3:58
4 - My Man - 3:30
5 - On the Border - 4:23
6 - James Dean - 3:38
7 - Ol' 55 - 4:21
8 - Is It True? - 3:14
9 - Good Day in Hell - 4:26
10 - The Best of My Love - 4:34
Overview:
On the Border is the third studio album by the Eagles, released in 1974. During the making of the album, the band experienced significant changes. As the band tried to lean towards a more hard rock sound, they felt that producer Glyn Johns overemphasized their country sound. After recording only two songs, the band let go of Johns and hired Bill Szymczyk. At Frey's request they brought in guitarist Don Felder to add slide guitar to the song "Good Day in Hell". The band was so impressed that they invited Felder to become the fifth Eagle. They credited him as a late arrival on the album's liner notes. The album reached #17 on the charts and sold 2 million copies. The album also released three singles, "Already Gone", "James Dean" and "Best Of My Love". The singles reached #32, #77 and #1 respectively. "Best of My Love" became the band's first of five chart toppers.
This is the first album by the Eagles to be released in Quadraphonic surround sound. It was released on Quadraphonic 8-track tape and CD-4 LP.