Joined

Mar 28, 2018
Messages

427
Location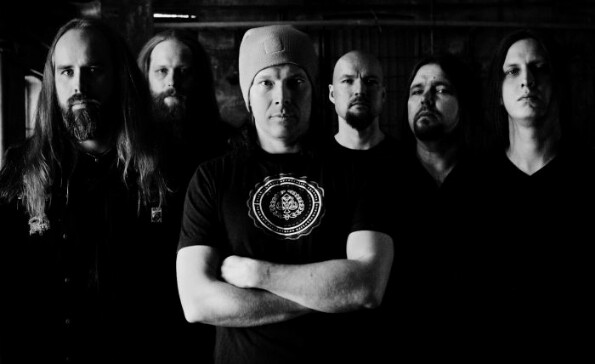 Official Website
Current members:
Jukka Pelkonen (lead vocals)
Markus Vanhala (lead guitar)
Joonas Koto (rhythm guitar, clean backing vocals)
Erkki Silvennoinen (bass)
Aapo Koivisto (keyboards, growled backing vocals)
Tuomo Latvala (drums)
Notable former members:
Olli Lappalainen (vocals)
Antti Filppu (vocals)
Harri Pikka (rhythm guitar)
Jarmo Pikka (drums)
Albums:
Omnium Gatherum is a Finnish melodic death metal band formed in 1996. They're easily one of my favorite bands in all of metal, let alone this specific subgenre. They play a unique blend of progressive-sounding melodic death metal with traditional Cookie Monster growls (and occasional spoken and sung clean vocals mixed in). All of the band members are pretty talented, but in particular, I love Markus Vanhala's guitar work here (and in his other band, Insomnium). It's aggressive yet emotional and uplifting at the same time.
They were actually one of the first metal bands I tried listening to when I first got into it back in 2011, but I was looking for a more melancholy sound than theirs at the time, so I wasn't really feeling them at first. Eventually I sat down and gave them another shot, electing to start with
New World Shadows.
I was skeptical until the epic blast beat drumming and Markus's aforementioned soaring, super emotional sounding guitar kicked in towards the end of the opening track, "Everfields." This amazing sound, which was unlike anything I had ever heard up to that point, immediately won me over, and I've been a fan of theirs ever since.
I own all of their albums from
The Redshift
, which was the second album featuring current lead vocalist Jukka Pelkonen, onwards. If I had to pick a favorite, I'd probably have to go with
New World Shadows
or
Beyond
, but honestly, they're all excellent in my opinion. As for where to start, I say check out the samples and see which ones catch your ear. I couldn't help but post a ton of their songs/videos, because there are just so many good ones to choose from.
Nail (opener from The Redshift)
Everfields (opener from New World Shadows)
New World Shadows (title track from that album)
An Infinite Mind (from New World Shadows)
New Dynamic (from Beyond)
Living In Me (from Beyond)
The Unknowing (from Beyond)
Frontiers (from Grey Heavens)
Gods Go First (from The Burning Cold)