Administrator
Staff member
Joined

Mar 27, 2018
Messages

2,132
Age

57
Location
0.00 star(s)
Rating: 0.00/5 0 Votes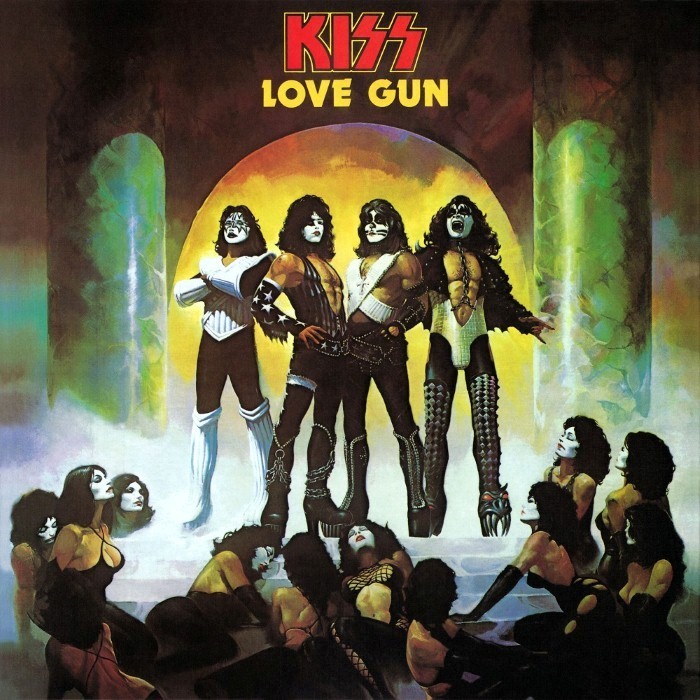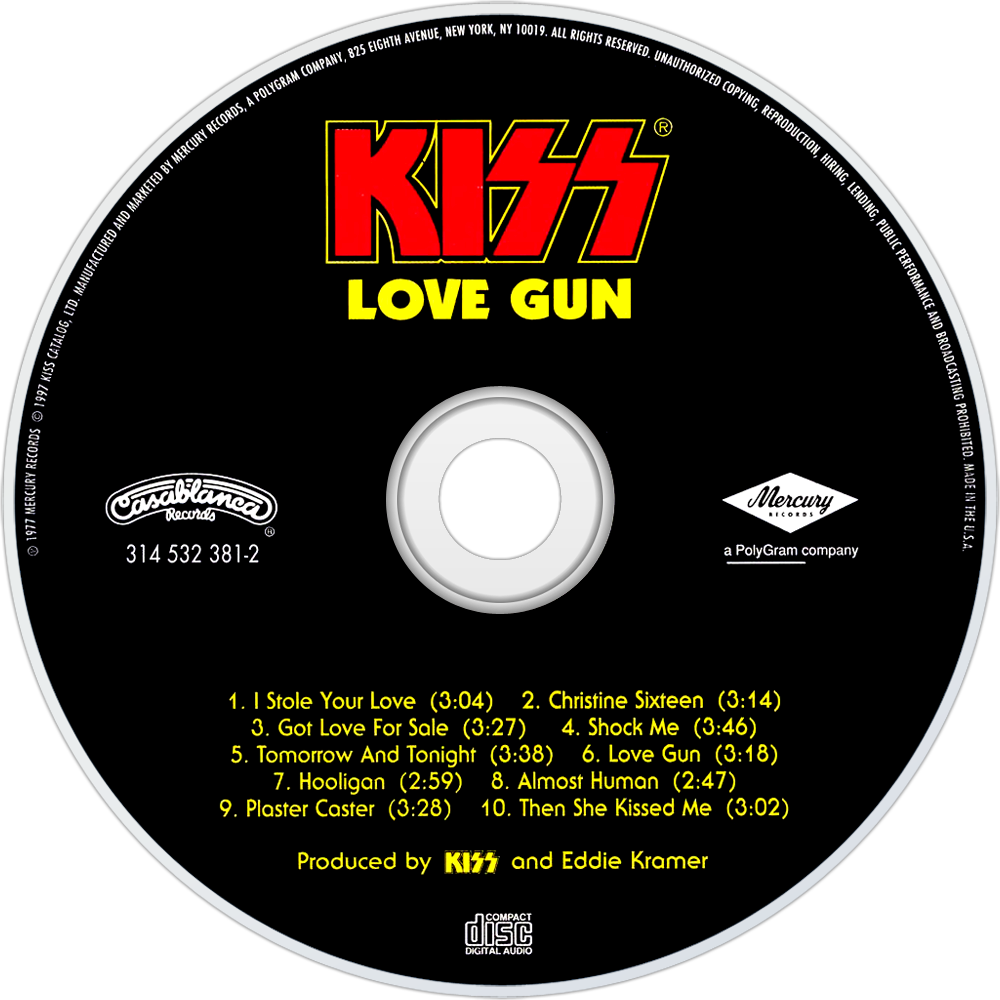 Title:
Love Gun
Artist:
KISS
Genre:
Classic Rock
Released:
1977
Tracks:
1 - I Stole Your Love - 2:59
2 - Christine Sixteen - 3:06
3 - Got Love for Sale - 3:25
4 - Shock Me - 3:45
5 - Tomorrow and Tonight - 3:35
6 - Love Gun - 3:11
7 - Hooligan - 2:58
8 - Almost Human - 2:46
9 - Plaster Caster - 3:25
10 - Then She Kissed Me - 2:55
Overview:
Love Gun is the sixth studio album by American hard rock band Kiss. Love Gun is notable for being the first Kiss album to feature a lead vocal performance from Ace Frehley. This marks the first album for the group to feature lead vocal performances from all four band members. It was also the last studio album to feature the entire original lineup of Kiss on every track, as drummer Peter Criss was replaced by session drummer Anton Fig for most of 1979's Dynasty.
A cardboard "Love Gun" (assembly required) was included inside the album, along with a Kiss merchandise order form. Before Love Gun was completed, a Gallup poll indicated that Kiss was the most popular band in the US, beating Aerosmith, Led Zeppelin and the Eagles. On August 25–26, 1977, Kiss recorded two shows at the LA Forum to be used as live material for their next release Alive II.
The album cover was painted by fantasy artist Ken Kelly, who previously did the cover for 1976's Destroyer.