0.00 star(s)
Rating: 0.00/5 0 Votes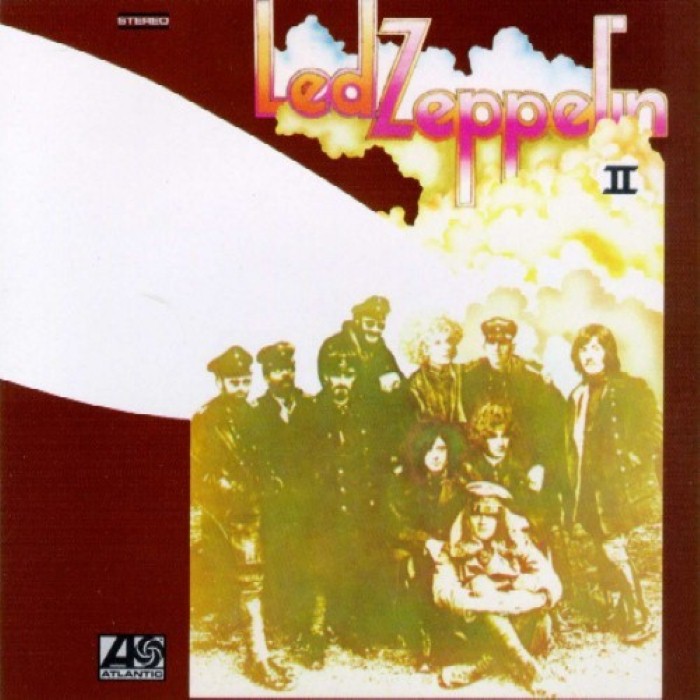 Title:
Led Zeppelin II
Artist:
Led Zeppelin
Genre:
Rock
Released:
1969
Tracks:
1 - Whola Lotta Love - 5:33

2 - What Is and What Should Never Be - 4:38
3 - The Lemon Song - 6:21
4 - Thank You - 4:24
5 - Heartbreak - 4:16
6 - Livin' Lovin' Maid - 2:40
7 - Ramble On - 4:15
8 - Moby Dick - 4:23
9 - Bring It on Home - 4:20
Overview:
Led Zeppelin II is the second studio album by the English rock band Led Zeppelin, released in October 1969 on Atlantic Records. Recording sessions for the album took place at several locations in the United Kingdom and North America from January to August 1969. Production was entirely credited to lead guitarist and songwriter Jimmy Page, while it also served as Led Zeppelin's first album to utilise the recording techniques of engineer Eddie Kramer.

Led Zeppelin II furthered the lyrical themes established on their debut album, creating a work that became more widely acclaimed and influential than its predecessor. With elements of blues and folk music, it also exhibits the band's evolving musical style of blues-derived material and their guitar and riff-based sound. It is considered the band's heaviest album.

Upon release, Led Zeppelin II earned a considerable amount of sales and was Led Zeppelin's first album to reach No. 1 in the UK and the US. In 1970, art director David Juniper was nominated for a Grammy Award for Best Recording Package for the album. On 15 November 1999, it was certified 12x Platinum by the RIAA for sales in excess of 12 million copies. Following its initial reception, it has been recognised by writers and music critics as one of the greatest and most influential rock albums ever recorded.
Along with the group's self-titled debut album and their next album, Led Zeppelin III, the album was remastered and reissued by Page at the start of 2014. The reissue comes in 5 formats: a standard CD edition, a deluxe 2 CD edition, a standard LP version, a deluxe 2 LP version, and a super deluxe 2 CD+2 LP version with a hardback book. The deluxe and super deluxe editions feature bonus material containing alternative takes, backing tracks and a previously unreleased song, "La La"
Last edited by a moderator: