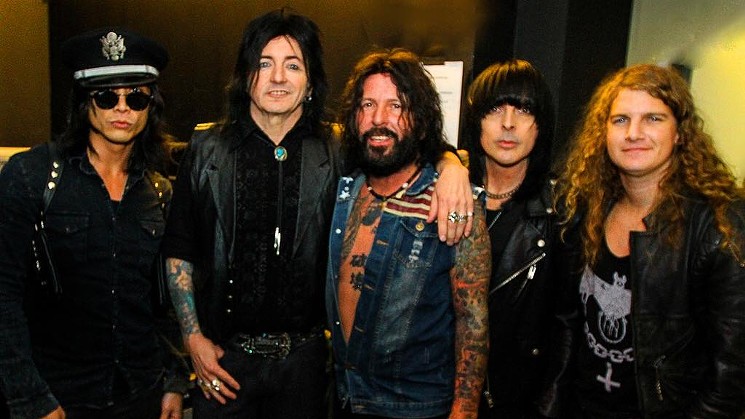 Official Website
Classic Lineup:
Current Members:
Tracii Guns

– lead guitar (1983–2002, 2006–2012, 2016–present)

Phil Lewis

– lead vocals (1987–1995, 1999–present)

Adam Hamilton

– (bass guitar 2001–2007, rhythm guitar 2018–present)
Johnny Martin – bass guitar (2012, 2016–present)
Shane Fitzgibbon – drums (2016–present)
Albums:
L. A. Guns is a glam metal / hard rock band from Los Angeles, CA. It was formed in 1983 by Tracii Guns, and included Axl Rose for a short period of time. L.A. Guns achieved moderate mainstream success in the late 80's, but due to numerous band member changes, they soon lost their commercial appeal. However, the band has somehow managed to stay together and are still putting out albums.
Bitch is Back
Electric Gypsy
Last edited: