Administrator
Staff member
Joined

Mar 27, 2018
Messages

2,132
Age

57
Location
5.00 star(s)
Rating: 5.00/5 1 Vote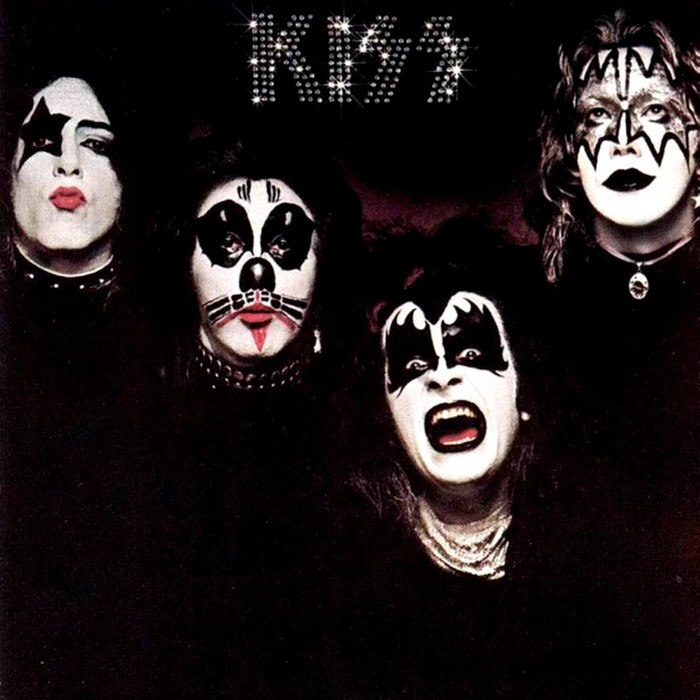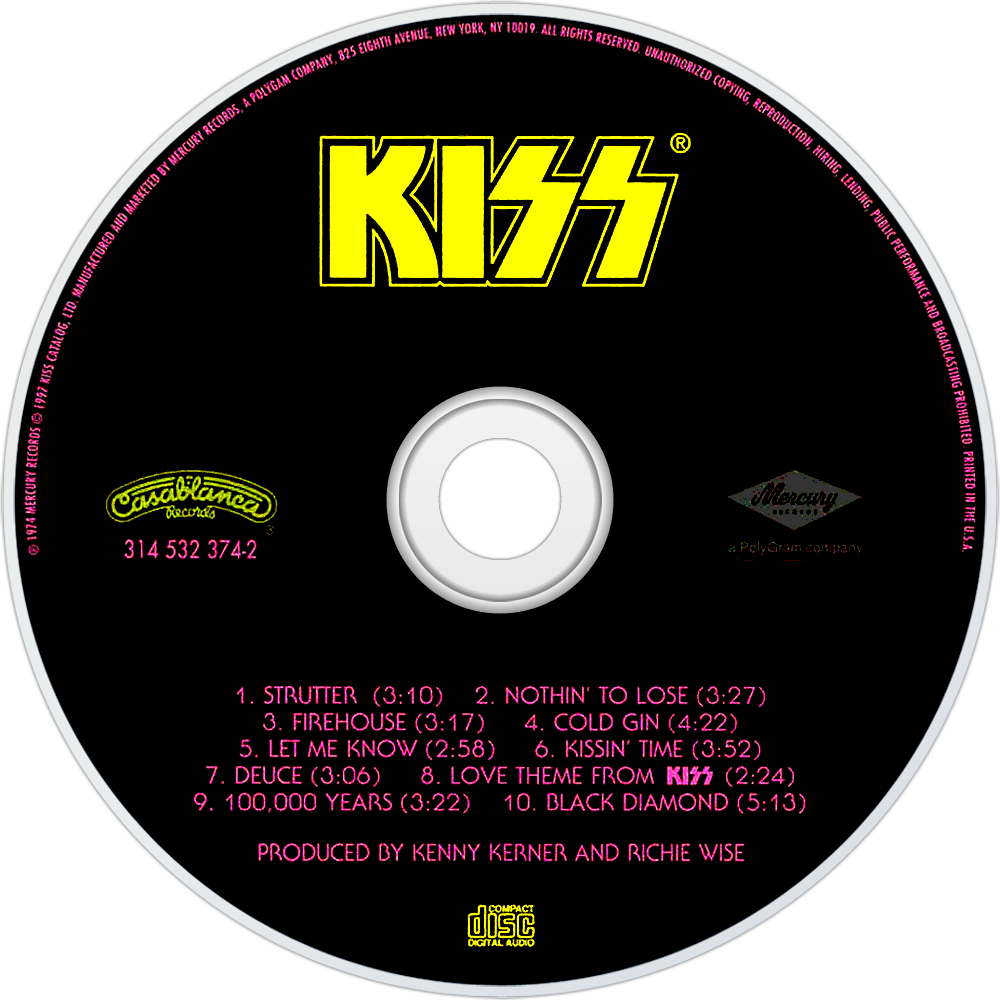 Title:
Kiss
Artist:
KISS
Genre:
Classic Rock
Released:
1974
Tracks:
1 - Strutter - 3:12
2 - Nothin' to Lose - 3:27
3 - Firehouse - 3:18
4 - Cold Gin - 4:22
5 - Let Me Know - 2:59
6 - Kissin' Time - 3:53
7 - Deuce - 3:06
8 - Love Theme from Kiss - 2:24
9 - 100,000 Years - 3:23
10 - Black Diamond - 5:14

Overview:
Kiss is the debut album by American rock band Kiss, released on February 18, 1974. Much of the material on the album was written by Gene Simmons and Paul Stanley, as members of their pre-Kiss band Wicked Lester. Simmons estimated that the entire process of recording and mixing took three weeks, while co-producer Richie Wise has stated it took just thirteen days.

The album was recorded at Bell Sound Studios in New York City, which was owned by the company that owned Buddah Records. Neil Bogart, founder of Casablanca Records, was an executive at Buddah prior to forming Casablanca. Casablanca Records held a party at the Century Plaza Hotel in Los Angeles to celebrate the West Coast release of Kiss (February 18) and to introduce the record company to the press and other record industry executives.

In keeping with the Casablanca theme, the party included palm trees and a Humphrey Bogart lookalike. Kiss performed their usual loud and bombastic stage show, which turned Warner Bros. Records (Casablanca's record distributor) against the group. Soon after the show, Warner Bros. Records contacted Neil Bogart and threatened to end their deal with Casablanca if Kiss did not remove their makeup. With manager Bill Aucoin's backing, Kiss refused. Shortly after the release of Kiss, Warner Bros. released Casablanca from their contract.
The album's cover showed the group positioned against a black background in a pose visually reminiscent of The Beatles' With the Beatles album (Peter Criss stated that this was the visual effect the band was looking for). Ironically, Gene Simmons has stated that "Meet The Beatles" was a big inspiration to him. Three of the four band members applied their own makeup for the album cover photo, as they usually did, but Criss' makeup was applied by a professional, whose work came out looking quite a bit different from the look Criss had established, and to which he would return immediately afterward. Ace Frehley, wanting to impress the other members of Kiss, dyed his hair with silver spray paint. Not only did it not come out for several weeks, but Frehley suffered an allergic reaction to the silver in it (as can be seen in his later makeup around the eyes).According to Criss, photographer Joel Brodsky thought Kiss were literally clowns, and wanted to place balloons behind the group for the shoot. Brodsky denied this, chalking it up to imagination. As this was also the first album for the group, and they had only been together in face paint for a couple of years, they still had yet to perfect the look they would come to be known for later on, as evidenced in Simmons' rough appearance of the demon makeup, while noticeable as his, is not in the definitive form he has become known for since.