Joined

Mar 28, 2018
Messages

490
Location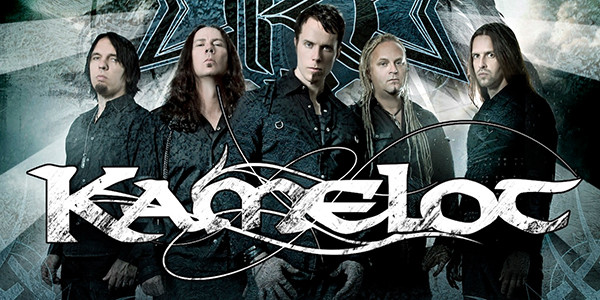 Official Website
Current members:
Albums:
Kamelot is an American symphonic power metal band with plenty of European flavor. They have a Swedish vocalist, a Belgian drummer, and a German keyboard player. (Their previous vocalist, Roy Khan, is Norwegian.)
The fact that they have a male vocalist makes them somewhat unique among symphonic metal bands, as the majority of them tend to have beautiful female opera singers as their lead vocalists.
I only have the three albums that they've made with Tommy Karevik - their latest 3, Silverthorn, Haven, and The Shadow Theory. They're all solid, but each one of them is progressively better than the last. I just bought The Shadow Theory, which has only been out for a week or so, but after one listen, I love it. I'm not too familiar with their pre-Tommy sound, but I love their current uptempo, power metal style, and Tommy's singing, of course. Sometimes they bring in female guest vocalists like Simone Simons (Epica), Charlotte Wessels (Delain), Alissa White-Gluz (Arch Enemy), and Elize Ryd (Amaranthe), to name a few.
Here's a good song from Silverthorn. I think it's the opener. Alissa White-Gluz shows up here to do some growling, and
Elize Ryd does some cleans.
Here's my favorite song from Haven. Alissa White-Gluz once again does the growls here and surprisingly breaks into cleans at the end of the song. I love her growls but wish she would do more clean singing like she used to do when she was the vocalist for The Agonist. They shortened the solo a bit for the video, which bugs me a bit, because it's a good solo.
And finally, here's a very good song from a very good album, The Shadow Theory.
Last edited by a moderator: