Joined

Mar 28, 2018
Messages

501
Location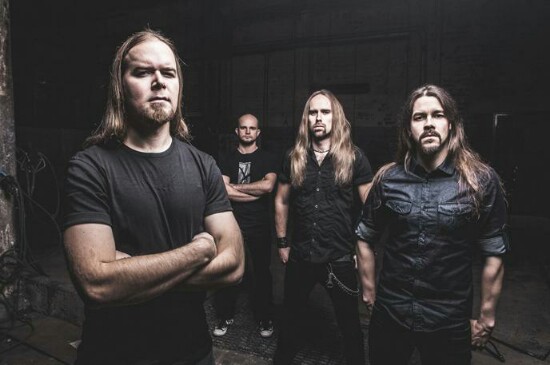 Official Website
Current members:
Niilo Sevänen (vocals, bass)
Ville Friman (guitar, vocals)
Markus Vanhala (guitar)
Markus Hirvonen (drums)
Albums:
Insomnium is a Finnish melodic death metal band and is one of the first metal bands I got into. They combine Gothenburg-style riffs with mostly harsh, growled vocals, although they sneak some cleans in once in a while too. Their lyrics tend to be poetic and sad, although they've gotten a bit more positive/uplifting over the last few albums. When I first started listening to this band, it was difficult for me to understand what Niilo was saying. At first I thought it was just because he was growling, but then I realized that it was actually because of his thick accent. I love his intense vocals, and the instrumentation is easily some of the best you'll hear in this subgenre. I particularly love their intro tracks.
I have everything but their very first album. I think they've generally gotten better with age, as is to be expected, but you can't really go wrong with any of their albums IMO. They're all very, very good.
I started with Across the Dark. Here are the first two tracks from that album:
Here are the first two tracks from Shadows of the Dying Sun:
And here's the opener from Winter's Gate, a concept album consisting of one 40 minute song broken up into seven parts:
Last edited by a moderator: