0.00 star(s)
Rating: 0.00/5 0 Votes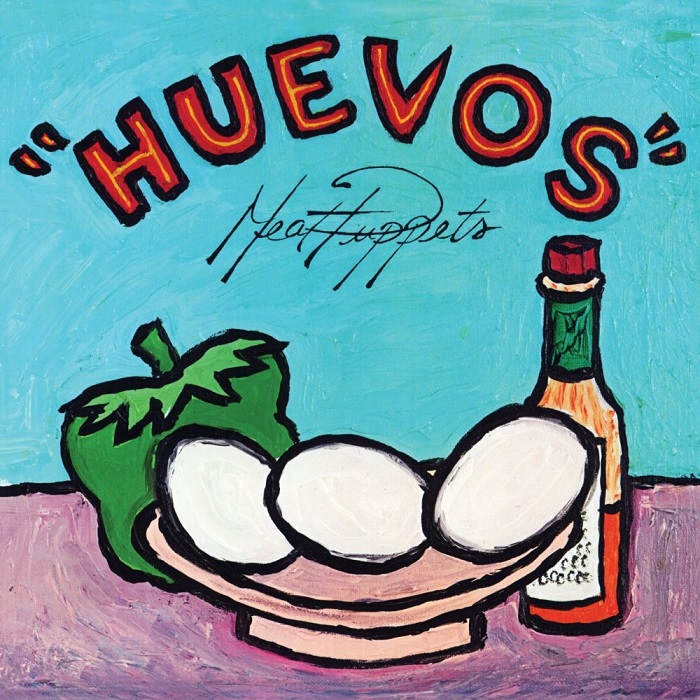 Title:
Huevos
Artist:
Meat Puppets
Genre:
Alternative Rock
Released:
1987
Tracks:
1 - Paradise - 4:39
2 - Look at the Rain - 4:22
3 - Bad Love - 3:13
4 - Sexy Music - 5:29
5 - Crazy - 4:44
6 - Fruit - 3:31
7 - Automatic Mojo - 3:24
8 - Dry Rain - 2:55
9 - I Can't Be Counted On - 4:00
Overview:
Huevos is the fifth studio album by the Arizona alternative rock band the Meat Puppets. It is said to have a strong ZZ Top influence in terms of style (ZZ Top also have titled some of their albums in Spanish, "Tres Hombres", "Tejas", "Degüello" and "El Loco" for instance); in a Musician magazine interview Curt Kirkwood claimed that a fan letter he had received from ZZ Top guitarist Billy Gibbons inspired a songwriting spree that resulted in many of Huevos' tracks. The album is named not only after the Spanish word for eggs, but is also a reference to the Southwestern expression "Huevos", meaning to deliver with chutzpah. Most of the songs were recorded in one take. The cover art is done by guitarist/vocalist Curt Kirkwood.

The 1999 Rykodisc re-release features 5 unreleased bonus tracks (early demos of "Sexy Music", "Paradise", "Fruit", and "Automatic Mojo" and a cover of Jimmy Reed's "Baby What Do You Want Me to Do") as well as live footage from a January 1988 concert at the Variety Arts Center in Los Angeles of "Automatic Mojo".