Official Website
Members:
Albums:
I had an online friend who absolutely loved this band. This friend was the one who got me started on power metal / heavy metal. My first introduction was Helloween then I graduated to Gamma Ray. I didn't know where to begin with Gamma Ray, so I did some looking and saw good reviews of "No World Order", and it was compared to a Judas Priest collision with Iron Maiden and spiced with Metallica. I thought, "that sounds like something I would like".
BTW, Gamma Ray has awesome album cover art.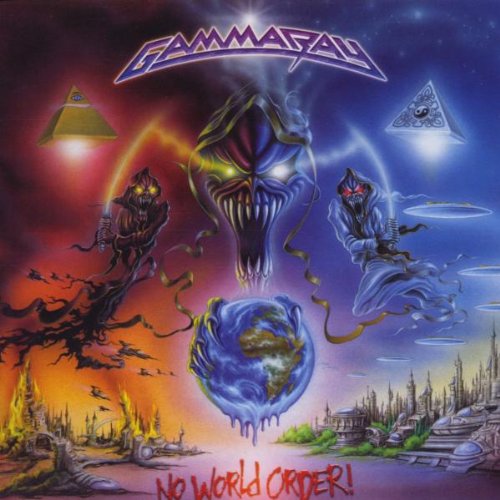 Honestly, you have to listen to this album from the beginning to get the full concept story, of world dominance by secret societies and the Illuminati.
Damn the Machine......see if you recognize who this sounds like?
Heaven or Hell