Administrator
Staff member
Joined

Mar 27, 2018
Messages

2,130
Age

58
Location
5.00 star(s)
Rating: 5.00/5 1 Vote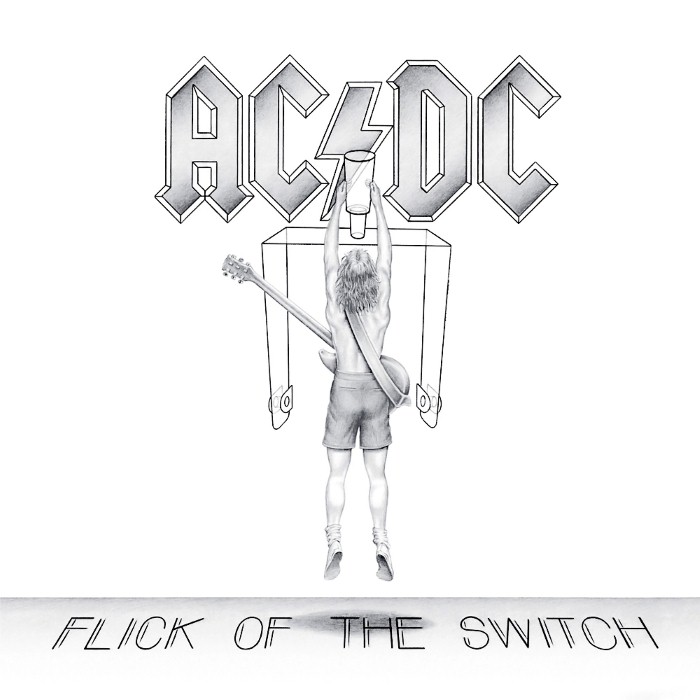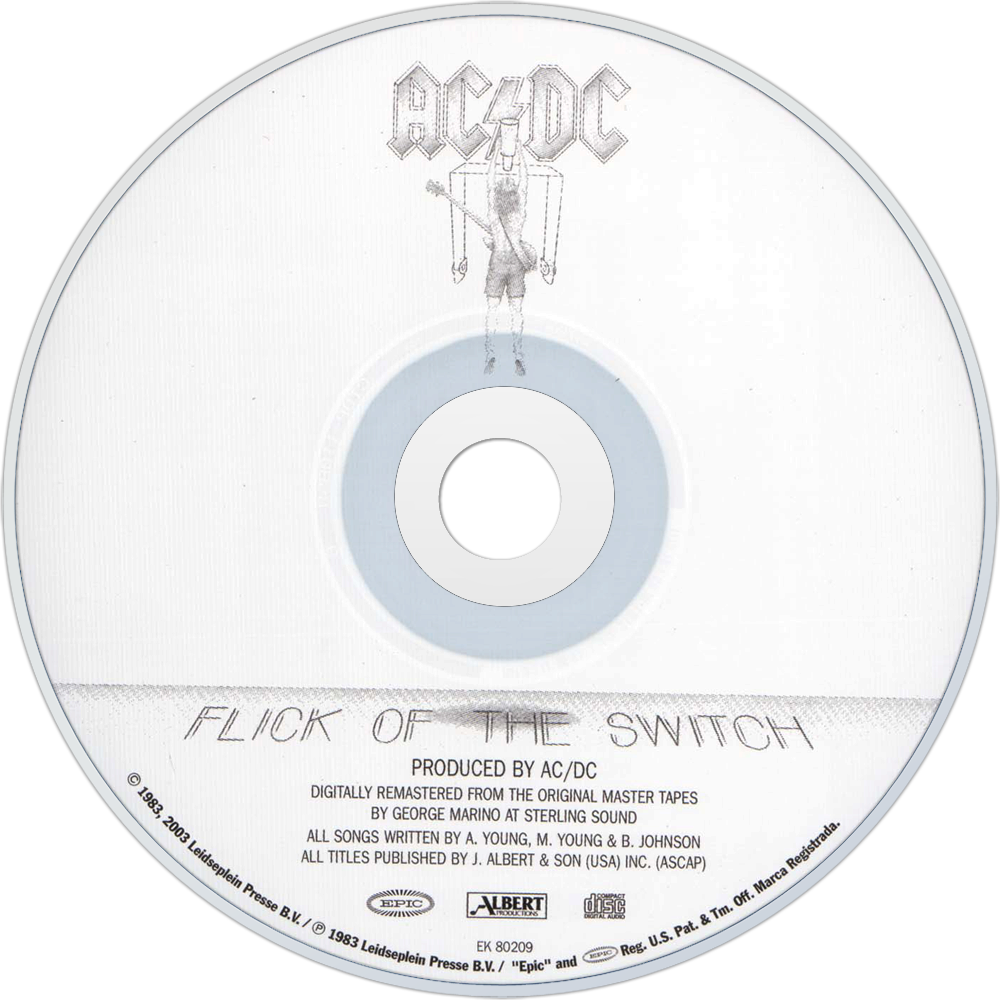 Title:
Flick of the Switch
Artist:
AC/DC
Genre:
Hard Rock
Released:
1983
Tracks:
1 - Rising Power - 3:44
2 - This House Is on Fire - 3:24
3 - Flick of the Switch - 3:14
4 - Nervous Shakedown - 4:28
5 - Landslide - 3:58
6 - Guns for Hire - 3:25
7 - Deep in the Hole - 3:20
8 - Bedlam in Belgium - 3:53
9 - Badlands - 3:39
10 - Brain Shake - 4:00
Overview:
Flick of the Switch is the ninth Australian and eighth international studio album by Australian hard rock band AC/DC, recorded shortly after their European Tour at the beginning of 1983. The album was originally released in the US on 15 August 1983. The album was self-produced by AC/DC and reached #4 in UK and #15 in the US, and has been certified platinum by the RIAA.
On the recorded commentary on the album for the Live at Donington DVD, the band members state that the album was an attempt to make the band raw again, and were happy with the result.
After having problems with Malcolm as well as drugs and alcohol, drummer Phil Rudd was fired midway through the album's recording sessions, although he had completed his drum parts. Former Procol Harum drummer B.J. Wilson was hired to help complete the recording if needed, but his contributions were not used. The drum position was eventually filled by future Dio drummer Simon Wright after more than 700 auditions were held in the U.S. and UK. Simon Kirke of Free and Bad Company fame, and Paul Thompson of Roxy Music were two of the drummers auditioned. Wright appeared in the videos for "Flick of the Switch", "Nervous Shakedown", and "Guns For Hire". He also toured for the album, and is seen in the pro-shot video recordings from that period. Rudd returned to the band in 1994.
The album was re-released in 2003 as part of the AC/DC Remasters series.